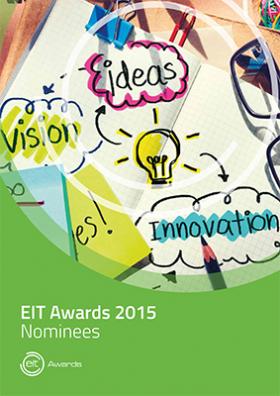 In order to support its aims, the EIT organises annual awards to recognise and reward the successful start-ups, innovative projects and young entrepreneurial talent that Europe has to offer.
The EIT Awards highlight successful entrepreneurial startups that come out of the EIT's Knowledge and Innovation Communities (KICs), and showcase the talent that emerges from the EIT-labelled educational programmes.
For both the nominees and the winners, the awards are a great opportunity to share their ideas with the world and connect with the innovation community.
Publications Innoveit Tag: