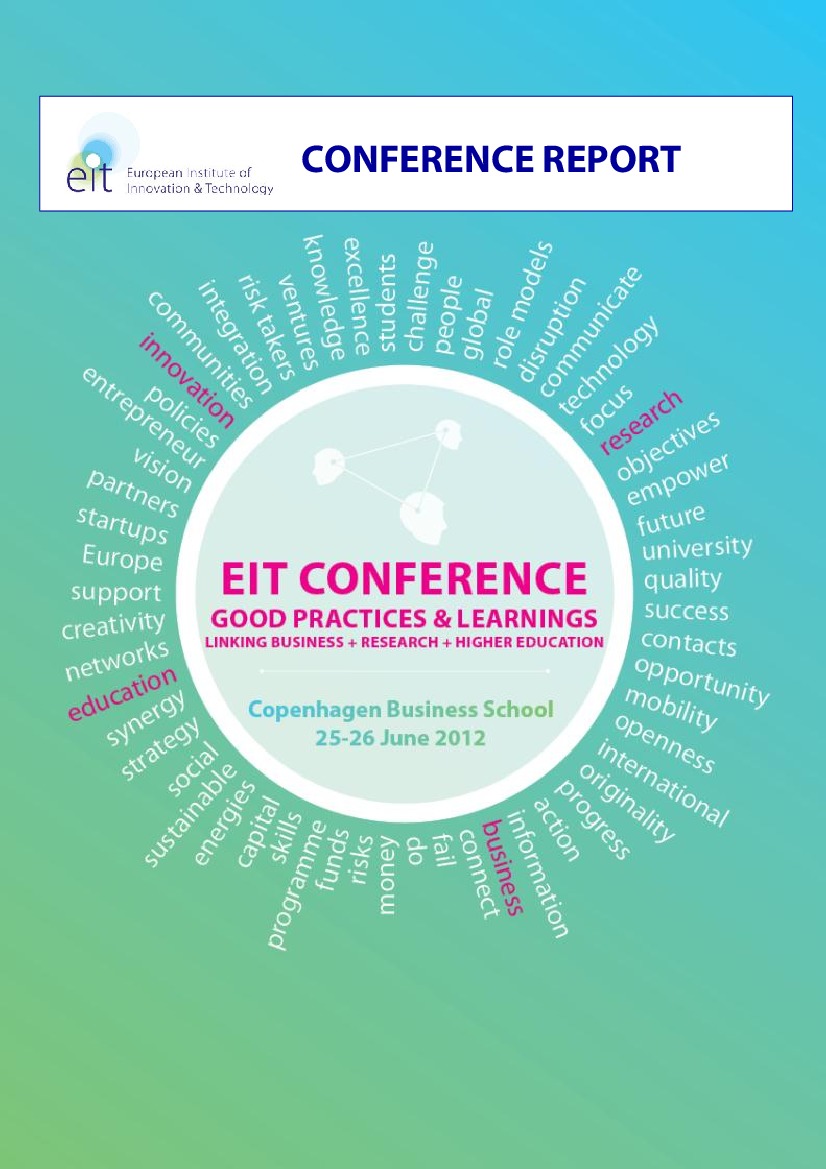 This paper presents the outcome and results of the EIT Conference 'Good Practices and Learnings: linking business, research and higher education' held in Copenhagen on 25 and 26 June 2012. This event attracted over 300 participants in person and more than 360 viewers of the live stream footage online.
The main objective of the Conference was to illustrate how the EIT implements its model and mission in practice, and to showcase its activities, achievements and developments to date at all levels: EIT as an institute, Knowledge & Innovation Communities and Co-location Centres.
Additionally, the Conference served as a forum for representatives from all sides of the knowledge triangle as well as politicians and policy makers to interact and build bridges.
Click on the ink to find out more.