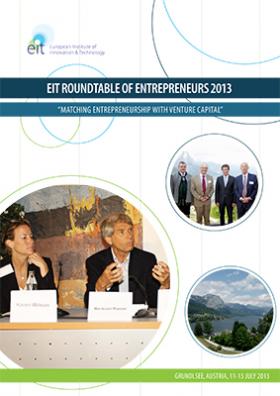 For a full exploitation of their potential, the EIT and its KICs need to ease the access to capital for the young ventures which arise as a result of their activities. The EIT organised on 11-13 July 2013 its second high-level Roundtable of Entrepreneurs to discuss
the barriers to investment in Europe and incentives to address these impediments and
how the EIT and its KICs can set up effective arrangements and working practices with business angels and Venture Capital firms with the aim to fund young ventures with high potential and consequently accelerate business and job creation in Europe.
This report captures the presentations and discussions that took place during the event.