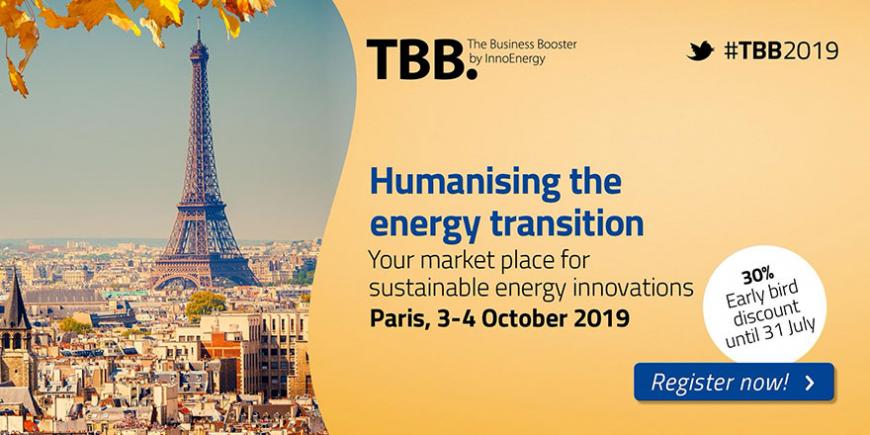 Your marketplace for sustainable energy innovations.
The Business Booster by EIT InnoEnergy (TBB) is an annual two-day international networking event that showcases 150+ sustainable energy technologies under one roof.
TBB brings together 800+ attendees from over 40 countries, consisting of start-ups, energy industry representatives, financial communities, policy makers and regulators.
The theme this year is 'Humanising the energy transition' and as such, this event is your opportunity to meet and hear from influential people driving the energy transition- such as the first female president of Ireland and UN Special Envoy on Climate Change, a Nobel peace prize winner, the French Minister of Ecology, and the developers of some of the best sustainable energy innovations the world has to offer.
TBB rotates among our European capitals – in 2017 it took place at the RAI in Amsterdam, in 2018 it was held at the Bella Center in Copenhagen, and this year we will be hosting the event at the Palais des congrès de Paris on 3 and 4 October 2019 for the 7th TBB!
For more information, please visit the website.
2 Place de la Porte Maillot, 75017 Paris