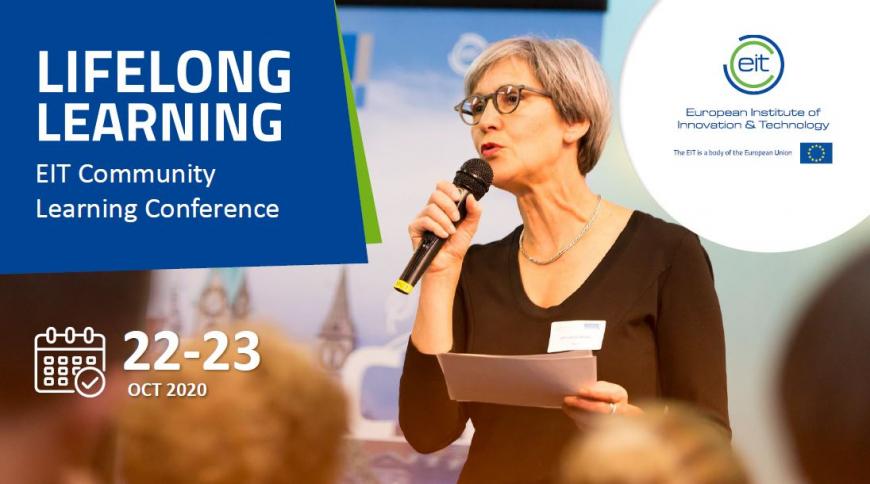 EIT Climate-KIC is this year's host of the conference, which is part of the EIT Cross-KIC Human Capital Project led by EIT InnoEnergy. EIT Climate-KIC has taken COVID19 as an opportunity to work towards their zero-carbon emissions goal and will therefore hold the conference digitally this year.
The pandemic has changed the lives and daily routines of many people in Europe and around the world, both at home and at work. Being digitally native is now paying off. Many companies had to restructure quickly and provide digital resources, tools, and know-how. Many are taking advantage of the sudden large offer of digital often free online training, e-learning, library access, etc. to further their education. The pandemic shows once again how important lifelong learning is and how digitality is a topic of the future.
But "Lifelong learning" has been an important premise not only since COVID19 to survive on the labour market as an employee, to remain relevant as a company or organisation or to participate in the transformation as a community or region. These skills for the future are becoming more and more important and necessary for the individual, especially as new jobs and sectors emerge at speed. The existing societal needs, however, are not fully covered by formal education offers. Additionally, lifelong learning requires dynamic development of learning approaches and methodologies, with continuous 'innovation in learning'. The EIT community is well positioned to initiate the development of offers that address the gap and to experiment with new learning approaches. Therefore, this year's conference will focus on sharing insights around lifelong learning for innovation and entrepreneurship stemming from the previous experience of the KICs. Moreover, it will provide a space for sharing good practices, enable scaling of validated approaches, discuss trends, and ideate about future initiatives in the field of lifelong learning. It also builds upon ongoing developments and discussions in the EIT cross-KIC Human Capital project.
The conference will be conducted in an interactive online format, with a mix of sessions dedicated to share and discuss knowledge and interactive sessions dedicated to exploring new opportunities and activities.
Agenda
October 22, 2020
01
Welcome and setting the scene
Welcome notes and Introductions by EIT, Climate-KIC and EIT InnoEnergy representatives
9:30 am - 9:45 am
02
Inspirational Panel
Get inspired by the panel discussion facilitated by our moderator and lead facilitator Dr. Regina Vogel, who will discuss pressing questions around lifelong learning with a panel of diverse stakeholders providing perspectives and insights
9:45 am - 10:45 am
Break
10:40 am - 11:00 pm
03
World Cafe - exploring
challenges and services
Engage with other conference participants around key challenges of lifelong learning and collect insights, ideas, examples of how to address these
11:00 am - 12:20 pm
04
Expert Panel: Lifelong Learning in light of COVID-19
Discussion on COVID19 impact on Innovation in Education, insights from DG EAC, EIT, EIT Climate-KIC, EIT InnoEnergy and EIT Digital
12:20 pm - 13:05 pm
Closing remarks
Summary of the day
13:05 pm - 13:15 pm
October 23, 2020
05
Human Capital WP presentation
Participants are invited to get to know the seven work streams within the Human Capital Project 2020 and their linkages to lifelong learning
9:30 am - 11:30 am
Break
11:30 am - 11:45 am
06
Interim conclusion
Review and summary on: What have we learned? Which questions have come up?
11:45 pm - 12:05 pm
07
Fishbowl Discussion:
The future - what is needed?
A facilitated interactive session to create key messages about the future of lifelong learning and to identify actions and initiatives to take forward within the EIT family
12:00 pm - 12:45 pm
Closing remarks

Summary of the day, and information about how each EIT KICs proceed to work with lifelong learning questions

12:45 pm - 13: 15 pm
Moderator and lead facilitator: Dr. Regina Vogel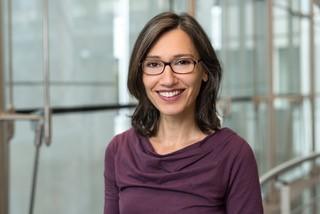 Regina's career has taken a turn from management into life long learning in 2010 when she developed and prototyped the summer school The Journey as Climate-KIC's first Education Director. This co-design adventure was followed by many others, like Climathon.
Regina's own passion for learning has led her to immersing herself in Design Thinking and Theory U, followed by training and certification in co-active coaching and leadership. Today, Positive Psychology and the neuroscience of successful change on an individual and collective level put a bounce in her step.
She is a leadership coach, front-of-the-room leader, writer, and speaker. Her mission is to help purpose driven changemakers thrive. With her company Choose Leadership she creates experiential learning programmes to increase the leadership capacity of every level in organisations.