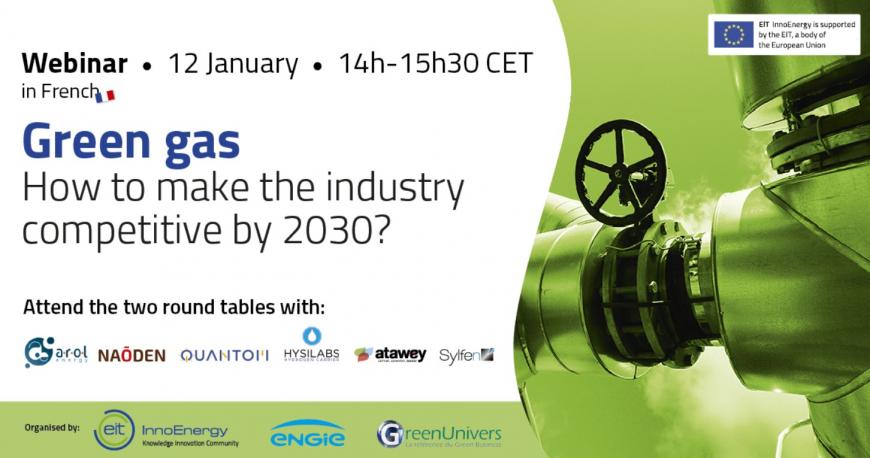 12 January - Join the webinar 'Green gas: how to make the industry competitive by 2030?' organised by EIT InnoEnergy with ENGIE Innovation and French energy media GreenUnivers on Tuesday 12 January 2021, from 14:00-15:30 PM CET.
Webinar will be organised around two virtual round tables, where six spokespersons from top EIT InnoEnergy supported start-ups will share their experience and expertise:
Round table #1: Four innovations to reduce production costs (40'):
David Bossan, President at Arol Energy
Yan Baratte, Co-founder and CEO at Quantom
Pierre-Emmanuel Casanova, Co-founder and CEO at HySiLabs
Erik Mouillé, CEO, Naoden
Round table #2: A new industry for new usages (20'):
Geoffroy Ville, International Business Developer at Atawey
Caroline Rozain, Co-founder at Sylfen
This webinar is hosted by GreenUnivers, the French investment and energy media. It will take place in French.