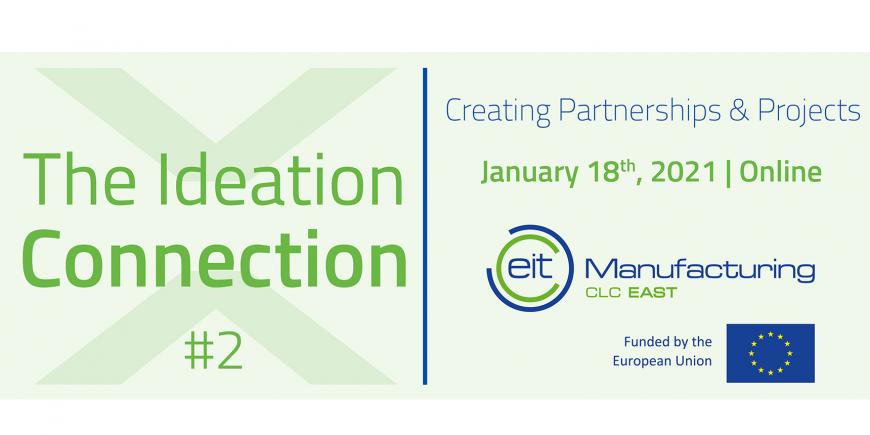 This online event is the second edition in the series of Ideation Connection – pre-matchmaking events of EIT Manufacturing Co-Location Centre (CLC) East.
At the initial event on 14 December 2020, EIT Manufacturing has gathered more than 190 ideation partners of the EIT Manufacturing East ecosystem to identify relevant topics, projects and partnerships for the EIT Manufacturing Call for Proposals 2022.
During the first Ideation Connection, EIT Manufacturing has presented 18 Innovation Idea Pitches and has provided an online matchmaking platform for its current and potential members and activity partners to connect and form new partnerships.
EIT Manufacturing is very excited to expand the scope with the second Ideation Connection and present Education and Business Creation Initiatives, together with the Innovation Ideas, to a larger joint CLC ecosystem of more than 16 European countries. In addition, EIT Manufacturing Innovation, Education, and Business Creation team will be available for questions and individual feed-back regarding the Idea Pitches during the event.
The EIT Community is looking forward to boosting together inspiration, innovation and entrepreneurship in manufacturing at this second Ideation Connection.
Don't miss this great opportunity!