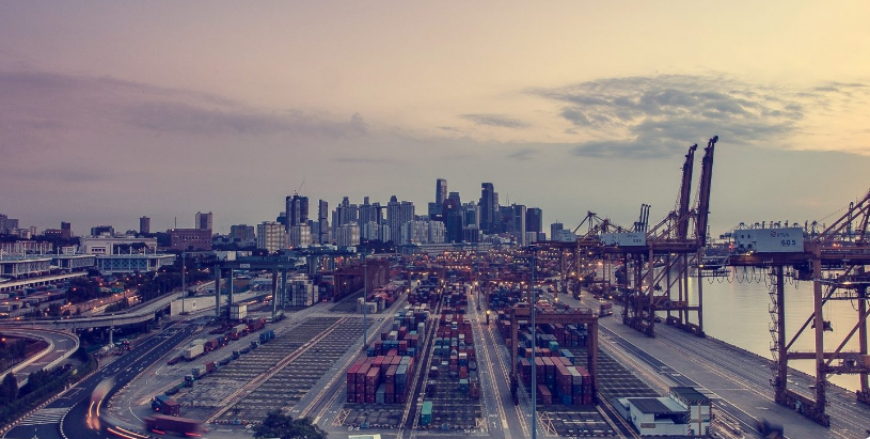 Join the workshop on industrial symbiosis and resource sharing
Register before 28 February 2020
The EIT Climate-KIC supported SCALER Project will host a workshop on industrial symbiosis and resource sharing on 16 March 2020 in Ljubljana, Slovenia.
The event will gather businesses, policy-makers, financiers, academia and NGOs to work together on advancing the uptake of industrial symbiosis in Europe.
Hosted by EIT Climate-KIC and the Regional Development Agency of the Ljubljana Urban Region (RRA LUR), the workshop will take place at the Ljubljana Technology Park and provide participants with the opportunity to:
Support the development of shared understanding and roadmap for industrial symbiosis implementation in Slovenia;
Connect and network with other key businesses, policy-makers, researchers and other stakeholders;
Gain access to the SCALER project results including best practices, tools and synergy opportunities.
Location: Technology park Ljubljana (Building B, Hall B3 – Ground Floor) – Tehnološki park 19, 1000 Ljubljana, Slovenia
Event programme
08:30 Registration and coffee
09:00 Introduction to SCALER activities and results
09:30 Ocean of Opportunities (Participatory session: Identifying opportunities for further enhancing industrial symbiosis in the local context)
11:00 Coffee break
11:30 Planning for further Industrial Symbiosis uptake (Participatory session: Development of a collaborative Roadmap with for achieving higher industrial Symbiosis uptake in the local context)
12:30 Conclusions and next steps
12:45 Lunch
This event is part of a series of five regional workshops organised by the SCALER project between January and April 2020 in Cambridge, Lisbon, Lausanne, Ljubljana and Paris. For more information on other events please click here.
For further information please contact us here.
Tehnološki park 19, 1000