INNOVEIT Brno - The Future of Sustainable Urban Mobility
Image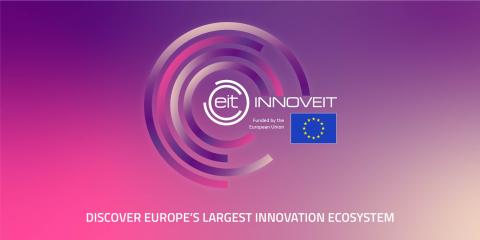 Our future mobility is in our hands! Discover the latest innovations and programmes transforming regional and urban landscapes while accelerating the transition to a decarbonised future! Get valuable insights from keynote speakers Jana Kotalíková, Head of the Office of the Government of the Czech Republic and  Herald Ruijters, Director for Investment, Innovation & Sustainable Transport at DG Move and more.
This event is part of the EU's Urban Mobility Days organised together with the Czech Presidency of the Council of the EU.
What is waiting for you in Brno? 
Meet representatives of industry, top researchers and scientists, start-ups and unicorns, investors, and EU policy makers working on innovations in urban mobility,
Discover how EIT activities drive innovation across Europe, 
Find out how YOU can join the EIT Community – no matter what stage of the innovation journey you're on, from start to finish, EIT Support is there at every step of the way!
The event will focus on the following themes:
How can innovation help us achieve sustainable urban mobility?
​What framework conditions need to be met on our way to pollution-free and healthier future?
​How do we overcome the innovation gap and maximise the impact of investments to develop sustainable transport solutions?
INNOVEIT Brno is part of the INNOVEIT WEEKS event series, the flagship event of the European Institute of Innovation and Technology (EIT). Discover how the EIT, as Europe's largest innovation ecosystem is harnessing the power of innovation to address the urgent and critical challenges we face. Join us in one of our 10 events in 10 locations across Europe! For more information please visit: innoveit.eu