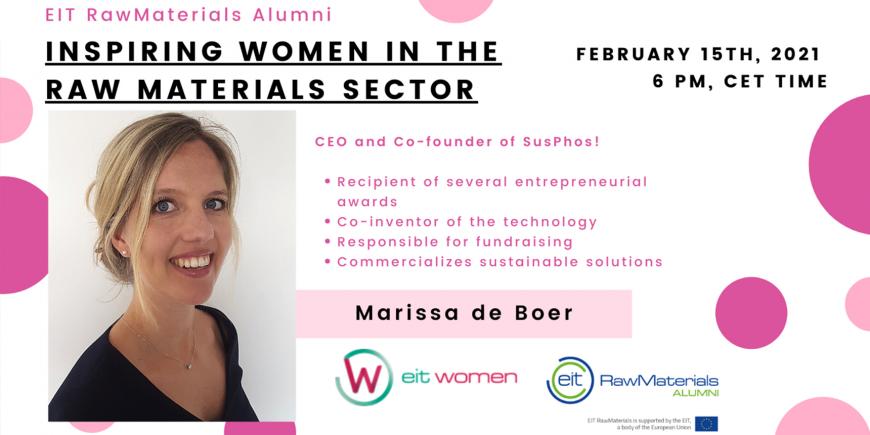 On Monday 15 February, you will have the chance to meet Marissa de Boer, CEO and co-founder of SusPhos, a pioneering company focused on upcycling phosphate-rich waste streams to generate high-quality alternatives to replace current fossil-sourced products. Gain insights from Marissa's entrepreneurial journey and connect with the EIT Community.
Registrations for the event will remain open until 17:00 (CET) on Friday, 12 February, and a Zoom link will be sent to you prior to the event.
We look forward to seeing you there!