Join EIT Digital at the kick-off event of the Finnish AI Region (FAIR)
Image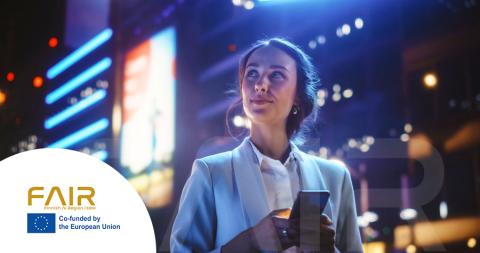 The Finnish AI Region is building a new artificial intelligence ecosystem in Finland, which will accelerate the business of small and medium-sized enterprises (SMEs) through AI-powered automation and digitisation.
Join EIT Digital for the kick-off event at the University of Helsinki's Science Corner on 4 April 2023, from 9.00 to 11.00, where you can learn about the extensive free services for SMEs available at the new European Digital Innovation Hub (EDIH). This innovation hub, funded by the European Union, Business Finland, and the Innovation Fund of the City of Helsinki, aims to speed up the large-scale introduction of artificial intelligence in SMEs.
The event's speakers are:
Ilona Lundström, director general of the Ministry of Employment and the Economy
Kalle Toivonen, director of FAIR
Lucas Lundin of Microsoft
More about FAIR
While FAIR's technological focus is on artificial intelligence, it also offers expertise in the field of extended reality (XR), cyber security, funding search, and high-performance computing.