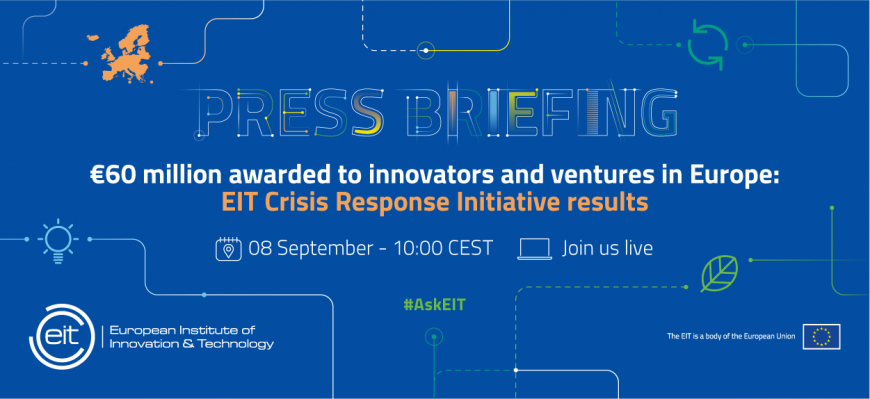 Watch the online press briefing delivered by the European Institute of Innovation & Technology (EIT) on Tuesday, September 08 at 10.00 CEST. The results of the EIT Crisis Response Initiative, which saw EUR 60 million awarded to European innovators and entrepreneurs offering direct solutions to tackle the pandemic as well as the ensuing crisis, were announced.
Together with Gioia Ghezzi, new Chair of the EIT Governing Board and Martin Kern, EIT Director and supported innovators and entrepreneurs, we will take a closer look at some of the awarded projects and ventures in key EIT focus areas such as health, food, climate and raw materials; learn how the Crisis Response funds were used to accelerate innovation in these strategic fields, contributing to Europe's sustainable recovery; and discuss the role of innovation in tackling global challenges and crises like the current one.
One-on-one interview opportunities can be arranged for after the press briefing upon request.
The event will be livestreamed on Facebook for the public.

Please let us know in case you have any questions or need more information about the event. We look forward to our virtual discussions on 08 September at 10.00 CEST.