294 partners join the EIT to unlock innovation potential in Europe's higher education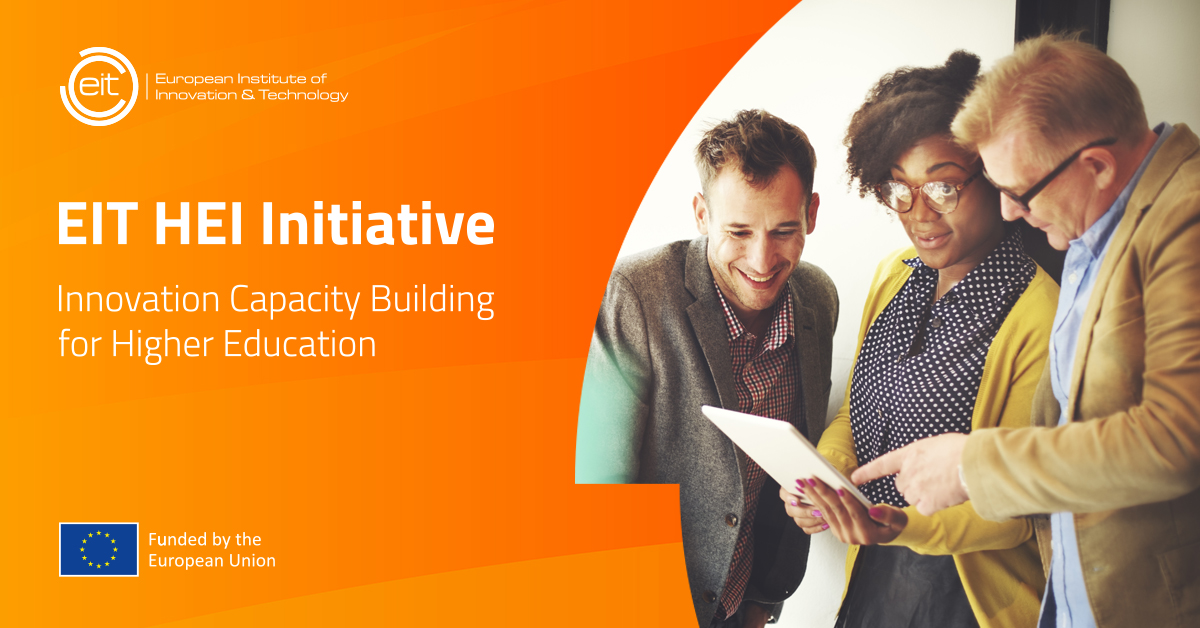 The European Institute of Innovation and Technology (EIT) is pleased to announce the 26 winning consortia selected to take part in the EIT HEI Initiative. Nearly 300 higher education institutions (HEIs) and their partners from 38 countries will receive up to EUR 31.2 million in total to strengthen their innovation capacities.
Joining a network of over 270 organisations, the selected partners will be the second cohort to take part in the EIT HEI Initiative that is designed to support educational institutions with expertise, funding, and access to the EIT innovation ecosystem. Running since 2021, the EIT flagship programme helps HEIs develop and implement action plans to improve their entrepreneurial and innovation capacity across all institutional levels.
Mariya Gabriel, European Commissioner for Innovation, Research, Culture, Education and Youth said: 'Over the past year, the EIT HEI Initiative has built up great momentum to make higher education institutions more innovative and entrepreneurial by linking them with businesses and research centres. 294 additional organisations will benefit from expertise, coaching and knowledge exchange. This support will help them to build local innovation ecosystems and achieve real institutional change.'
Gioia Ghezzi, Chair of the EIT Governing Board added: 'Higher Education Institutions house and nurture so many talents, skills, and potential, and its high time for more of their research and ideas to transform into innovations. The EIT is here and ready to support HEIs with the tools they need, to reimagine old ways of working and create new opportunities. I welcome the new projects and partners and I look forward to seeing how we can push the boundaries of what's possible!'
A total of 56 consortia representing over 680 organisations from across Europe applied for this year's EIT HEI Call, which closed in March 2022. As a result, 26 projects, involving 147 HEIs and 147 non-academic organisations (companies, research centres, public authorities and associations), will benefit from maximum funding of over EUR 31 million. The well-balanced distribution of organisations shows that the initiative is on the right path to achieving its goal – creating synergies between industry and HEIs to boost innovation and entrepreneurship in Europe.
Organisations involved in the selected projects include, among others, the University of Udine (IT), Baltic Innovation Agency (EE), Trakia University (BU), Pannon Business Network Association (HU), Lunar Explorers Society (NL), Medical University of Lodz (PL), University of the Basque Country (ES), Odense Robotics (DK) and Health Capital Helsinki (FI). More details on the selected projects can be found here.
Over the past year, the EIT HEI Initiative has seen its projects come up with creative and original approaches to innovation and entrepreneurial capacity-building in higher education. The established links between over 270 HEIs and companies, research and public bodies have led to vibrant ecosystems in which HEIs act as hubs that create systematic impact and drive innovation around Europe.
A third call for proposals will be announced in late 2022 for projects that will start in 2023. The EIT HEI Initiative aims to reach 550 HEIs by 2027 to boost European innovation in higher education and support the twin transition towards a more sustainable, digital and competitive Europe.
Download factsheet on selected partners