Engineers of today. Innovators of tomorrow. Connected by purpose.
EIT InnoEnergy Master's School is the go-to-destination for tomorrow's energy professionals. With seven two-year programmes to choose from, the Master's School enables you to add to your technical knowledge, develop your creative engineering skills, and acquire the necessary understanding of the related business, entrepreneurial and innovation management issues that the energy industry is looking for.
Whether your interest lies in renewable energy technologies, smart electric grids, energy for smart cities or transforming traditional power sources into cleaner, safer, and more sustainable alternatives, EIT InnoEnergy Master's School has a programme to meet your needs – and those of a rapidly changing industry.
Each programme offers you an essential, international perspective, and hands-on experience of solving real-world challenges. You study at two different European universities, and undertake specialist courses at some of Europe's leading business schools. Our unrivalled network of graduates, start-ups, and industry experts offers support throughout your degree and future career – enabling you to build your own global network of sustainable energy professionals.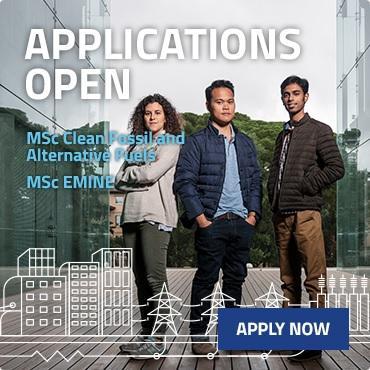 Join our dynamic community. Discover sustainable solutions to global energy challenges. Take your place. Engineer the future.
Applications are now open for the MSc clean fossil and alternative fuels energy and European Masters in nuclear energy. For more information and to apply visit the EIT InnoEnergy Master's School website.
Would you like some more insight into the life of EIT InnoEnergy students? Check this new blog with 8 great contributors blogging about their passion for sustainability!
---
Catch up with the latest news from the EIT Community in the Newsroom.
Subscribe to the EIT Newsletter to get the best of the EIT Community's news in your inbox once each month.