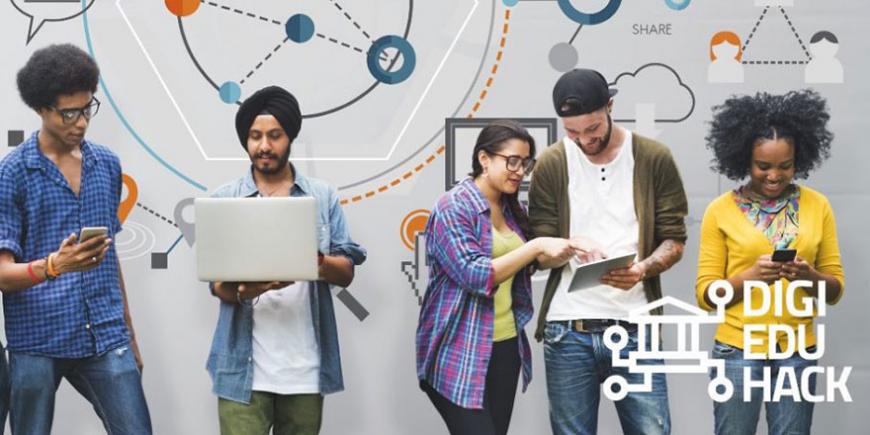 The DigiEduHack breaks continental barriers by connecting around 50 educational institutions worldwide to solve the world's most pressing challenges in digital education.
The DigiEduHack is an EIT initiative under the European Commission's Digital Education Action Plan. EIT Digital participated in the DigiEduHack global main event on 3 and 4 October with the 'Imagine the future of Erasmus - Carbon-free mobilities and networking' challenge. The target of the challenge was to find new ways to transform students' educational experience. Solutions could be a new course, new classes, or new pedagogical activities offered to EIT Digital students.
We were eager to get students' perspective on how digital can be leveraged to lower barriers to students mobility across Europe through Erasmus or EIT programmes, and to increase students motivation for such mobilities. We wished also to see them reflecting on an extended view what 'mobility' means, and how to offer different forms of virtual mobilities like access to remote courses and, working as distributed virtual teams across Europe. This is especially relevant in the context of networks of universities, whether within Innovation Communities or within the new European Universities networks.

Frédéric Renouard, Innovation and Entrepreneurship Education Coordinator at EIT Digital
Team SOCIE was selected as the winner of the EIT Digital challenge with its virtual Erasmus mobility solution. This solution introduces distant online courses and distributed group work as six European Credit Transfer and Accumulation System (ECTS) unit at bachelor level. By doing this it gives students access to excellent courses across a network of universities, and enables group work within cross-university teams.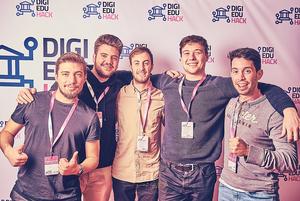 The DigiEduHack initiative is led by EIT Digital's fellow EIT Innovation Community EIT Climate-KIC and coordinated by the Finnish Aalto University (partner both to EIT Digital and EIT Climate-KIC). The global main event was organised on 3 and 4 October at the Aalto University Campus in Finland. The global main event hosted, in addition to the EIT Digital challenge, four other challenges.