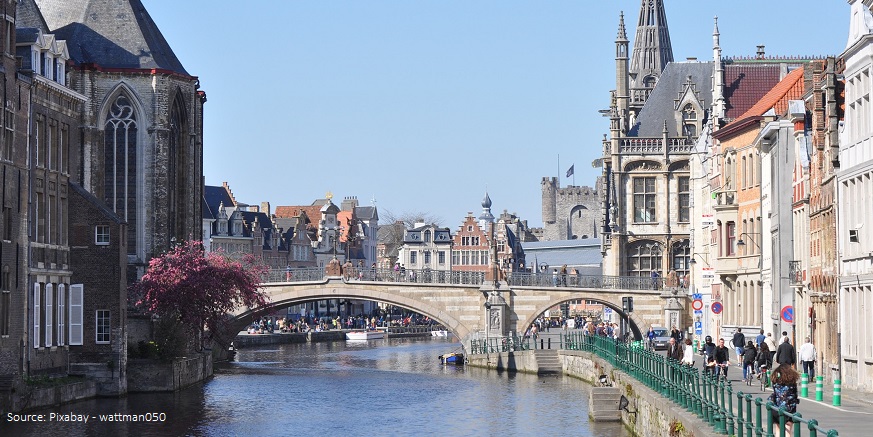 Seven hand-picked EIT Digital scaleups from Digital Infrastructure and Digital Cities Action Lines, as well as, one High Impact Initiative were invited to pitch their products and solutions to the Belgium City of Ghent on June 9. Ghent, the largest student city of Flanders, has a relatively young population compared to the rest of Flanders, though almost one out of three inhabitants is 55 or older. The economic structure is determined by the Port of Ghent.
Ghent describes itself as a "pocket sized metropolis", combining the intimacy of a small city with the openness of a metropolis. It's approach is: 'We don't need a smart city strategy, but we need a city/urban strategy that is smart.' Accordingly, it is looking for solutions for complex problems with (un)explored possibilities of new technology over existing infrastructure, such as compliance to General Data Privacy Regulation (GDPR), economic recovery, and liveability.
Karl-Filip Coenegrachts, Ghent's Chief Strategy Officer, explained:
'Ghent is an open, inclusive, smart and child-friendly city. It connects all forces to develop the city into a lasting and liveable whole and in doing so shapes the future. We want to be a creative forerunner in the transition towards a climate-neutral city. We are building an eco-friendly and diversified economy that brings welfare for all. By doing so, we develop a community of responsible citizens who can develop themselves freely and who can count on the necessary support.'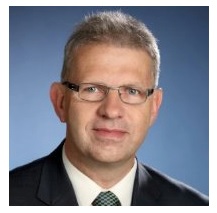 Wolfgang Kniejski, Business Developer at EIT Digital Accelerator, continued:
'One key success factor for our success in the event was that the City of Ghent disclosed their technology challenges ahead of time, enabling us to select companies from our portfolio that were able to respond with innovative solutions to these challenges. Hence, it was easy to contact App-Ray, IsCleanAir, Milanamos, OpenCloudFactory, Origone, redborder and TeamDev, and the High Impact Initiative "Trusted Data Management", who all welcomed the opportunity.'
TeamDev CEO Andrea Cruciani commented:
'Our WiseTown Situation Room is an environment for cities, like Ghent, to manage local emergencies and other city-level events involving in the management even volunteers and operators, external to the city's own management team. They were seeking a solution like this, and were very interested this approach thanks to it openness and usage of data standard to run useful applications that simplify city management giving feedback to citizens and, at the same time, valuable data for performing spatial analysis.'
The pitching event was a win-win for all parties as the EIT Digital scaleups had an unique opportunity to introduce their innovative products and services to relevant decision makers. And, city management teams like the City of Ghent saw the benefit that collaboration with innovative and flexible SMEs opens new opportunities.
Wolfgang Kniejski concluded:
'This matchmaking event opened new doors for our supported scaleups and innovation activities. All parties involved definitely benefited from the meeting, and now it is time to follow up the leads.'
The
EIT Digital Accelerator
supports European digital technology ventures to scale up in Europe and beyond by helping secure target customers and raise capital. A team of experienced business developers and finance experts operate from 13 cities across Europe as well as from a hub in San Francisco. Since 2012, they have supported more than 240 startups to access new markets and helped them raise more than €80 million in investment to date.
---
Catch up with the latest news from the EIT Community in the Newsroom.
Do you use social media? Follow us and get updates in your news feed.