Climate-KIC: Alumni association – new Board Members elected
Over eighty Climate-KIC alumni gathered in Brussels on the 24 and 25 November. During the event the 2013 board of the alumni association was elected.
Image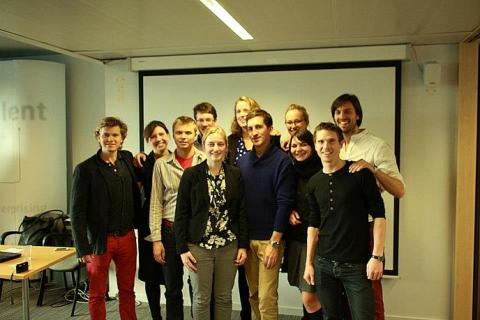 Prior to that though the 15 candidates for the Board debated, were tested and questioned by the alumni to get informed about their drive and vision on the association. Besides the elections, advocacy, coaching, media training workshops took place and of course there was time to meet up with fellow alumni.
The 2012 board focused on creating the foundations of the association. This entailed becoming a legal entity, finishing the statutes, creating a corporate design, creating the website and initiate first alumni events. From the 1st of January 2013, it is now up to the newly elected board and the community to continue building on the Climate-KIC Alumni Association.
From first idea to thriving association; a true Climate-KIC alumni story It is almost a year since the first Climate-KIC Alumni board took up the responsibility to create and found the Climate-KIC Alumni Association. By the end of 2012, the association will bring together more than 400 students and young professionals who have been through a Climate-KIC programme.
On the 15th of October 2012, the Climate-KIC Alumni Association became an official partner of Climate-KIC. It was founded to inspire the entrepreneurial spirit in Europe to create a climate-resilient society and the Alumni Association forms an important part of the Knowledge and Innovation Community (KIC). It is open to all Pioneers into Practice (PiPs) and graduating Climate-KIC students creating a small but vibrant and multidisciplinary community. It is formed of students with backgrounds in Natural sciences, Engineering, Social sciences, Business, Management and Architecture to professionals in the Climate Change arena.
The Association will grow rapidly as Climate-KIC takes in around 200 new students and 150+ PiPs each year. The Association members are already making an impact with the group spread across Europe from London to Bologna and Valencia to Budapest (not to mention those in the Far East, the USA and Africa).
For questions and further information about the Climate-KIC Alumni Association please contact: alumni@climate-kic.org