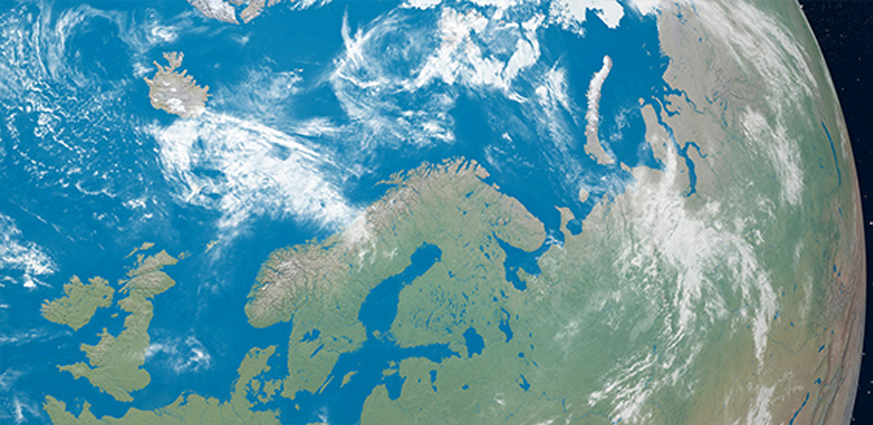 EU commissioner for Climate Action Connie Hedegaard will officially open Climate-KIC's Nordic centre next month.
The Denmark based location will allow Nordic start-up entrepreneurs, businesses, climate professionals, students and government officials to join Climate-KIC's community and work on climate change adaptation and mitigation solutions.
The launch event will take place on 7 February 2014 at the Technical University of Denmark's Lyngby campus – 15 kilometres north of Copenhagen – where the centre will be embedded.
This is a very important new initiative for Climate-KIC – enlarging our innovation base to include this key region of Europe. We are starting from a very strong base in Denmark and will progressively extend the partnership to build a truly Nordic centre. In this context, I'm delighted that we already have an excellent Swedish partner – Chalmers University of Technology – on board.

Mary Ritter, Chief Executive Officer, Climate-KIC
Aside from the Technical University of Denmark, the University of Copenhagen and Sweden's Chalmers University of Technology, two of Denmark's largest manufacturing companies – Grundfos and VELUX Group – and the City of Copenhagen will collaborate through the centre to tackle climate change and create green jobs.
Copenhagen was recently named European Green Capital of 2014 by the European Commission, and has placed public-private partnerships at the core of its approach to eco-innovation and sustainable employment.
Climate-KIC's Northern expansion will strengthen Europe's leading position in the field of global climate change mitigation and adaptation by including Nordic clean-tech start-ups, corporations and students in its European projects and programmes.
Scandinavian knowledge institutions and businesses have a long tradition of addressing the climate agenda. This tradition is now being given an additional boost with the creation of an extensive partnership across sectors and national borders.

Henrik Wegener, provost of the Technical University of Denmark
New partners
Climate-KIC's new Nordic centre consists of the following partners:
Technical University of Denmark
University of Copenhagen
Chalmers University of Technology (Gothenburg, Sweden)
City of Copenhagen (European Green Capital of 2014)
Grundfos (Pumps)
VELUX Group (Windows and skylights)
COWI (Consulting)
Novozymes (Biotechnology)
Realdania (Philanthropic organisation focussing on the built environment)
ROCKWOOL (Insulation)
Thomas Bjørnholm, pro-rector for Research and Innovation at the University of Copenhagen, says the new centre is a unique opportunity for Denmark:
Our research and education environments have the chance to work with some of the best researchers in the world. We are able to generate opportunities for the creative transformation of knowledge and ideas into economically valuable products or services that can help meet the challenges of climate change.
Click here for Climate-KIC's full press release.