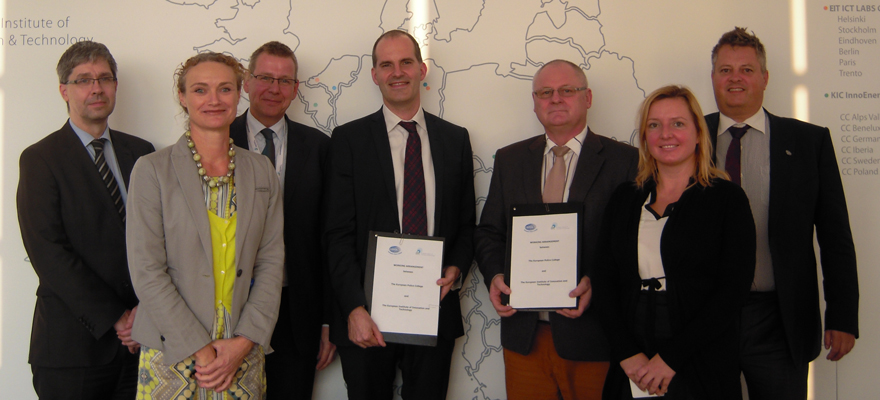 Today, the European Police College (CEPOL) and the European Institute of Innovation and Technology (EIT) signed a Memorandum of Understanding at the EIT Headquarters. "I am pleased that we seamlessly identified areas of common interest and have already established good working relationships that will undoubtedly be beneficial to both of our organisations" says Martin Kern, EIT Interim Director.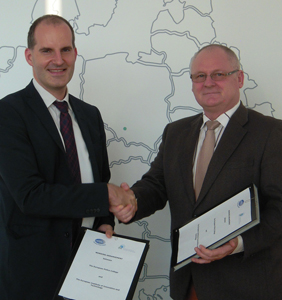 The purpose of this Memorandum of Understanding is to establish co-operation between CEPOL and the EIT following the re-location of CEPOL to Budapest on 1 October 2014. The agencies will support each other in the delivery of services, administration and logistics and exchange expertise and good practices to further improve their operations.
"I am very much looking forward to a fruitful working relationship between our two agencies" says Dr Ferenc Bánfi, CEPOL Director.