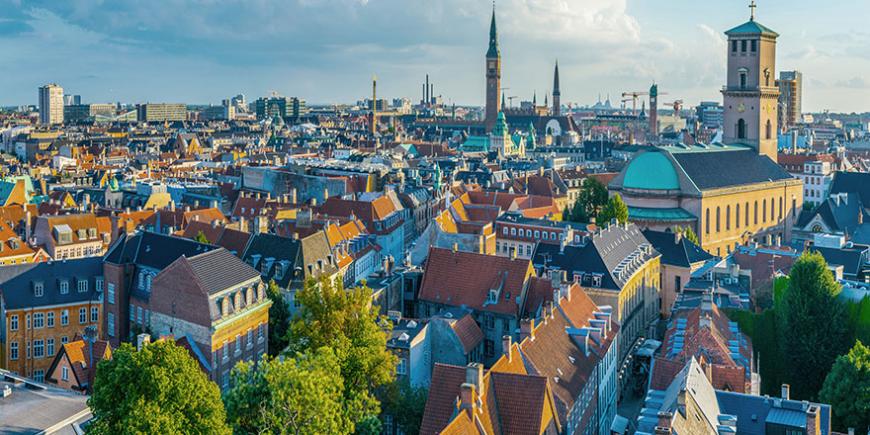 Copenhagen aims to find solutions for the City's most present and acute environmental issues.
The City of Copenhagen's Resilient and Sustainable City Solutions department within the Technical and Environmental Administration, in partnership with Access Cities, launched the Copenhagen Air Quality and Urban Heat Open Innovation Call for new and innovative ideas, technologies and approaches to help reduce the negative impacts of urban air pollution and the urban heat island effect.
The aim of joint Open Innovation Calls is to pool knowledge, experience and innovation in a way that similar challenges are solved through collaboration, instead of wasting time and resources on individual solutions, as climate challenges in big cities often are of comparable nature.

Jakob Stolt, Senior Project Manager at EIT Climate-KIC, developing and executing the Open Innovation Call
Parallel call with New York City
Underlining that the EIT Climate-KIC supported Access Cities programme is about finding and sharing solutions to similar challenges that cities face, this competition is designed as a parallel Open Innovation Call between New York City and Copenhagen. The New York call was launched in June 2019 and is now evaluating the submitted proposals.
Copenhagen has benefited a lot from collaborating with other progressive cities, sharing our solutions and concerns as we are faced with similar challenges. Although we are a relatively green city, air quality is also a huge challenge for us, and if we look at future temperature rise predictions caused by climate change, we must start future proofing our city now against increasing urban heat island impacts.

Lykke Leonardsen, Programme Director, Resilient and Sustainable City Solutions, City of Copenhagen
All invited to submit solutions
True to the nature of an Open Innovation Call, companies, organisations, consortia, citizen groups and individuals can apply to the EIT Climate-KIC supported Copenhagen call. All challenge participants get the opportunity to present their solution through their submissions to a professional evaluation panel from Copenhagen municipal agencies, relevant companies that are working with to implement solutions, and other sustainability leaders within the green industries.
A group of (up to) five finalists selected from the Open Innovation Call will be asked to present their solution in person to a panel of selected representatives from some of the major private stakeholders and companies in urban development in the City of Copenhagen. Additionally, the finalists will also present their solutions to city representatives on Open Innovation Day on 11 October 2019 that will take place under the C40 World Mayors Summit in Copenhagen in October 2019. The evaluation panel will provide feedback on the pitches and offer recommendations on how the product, service or vision could best be improved, validated or implemented in Copenhagen.
Important dates:
9 September 2019: Informational webinar
23 September 2019: Deadline for submission
1 October 2019: Finalists announced
11 October 2019: Final pitch and winner announcement