DCbrain, a scale-up supported by EIT Digital Accelerator, closes EUR 5 million financing round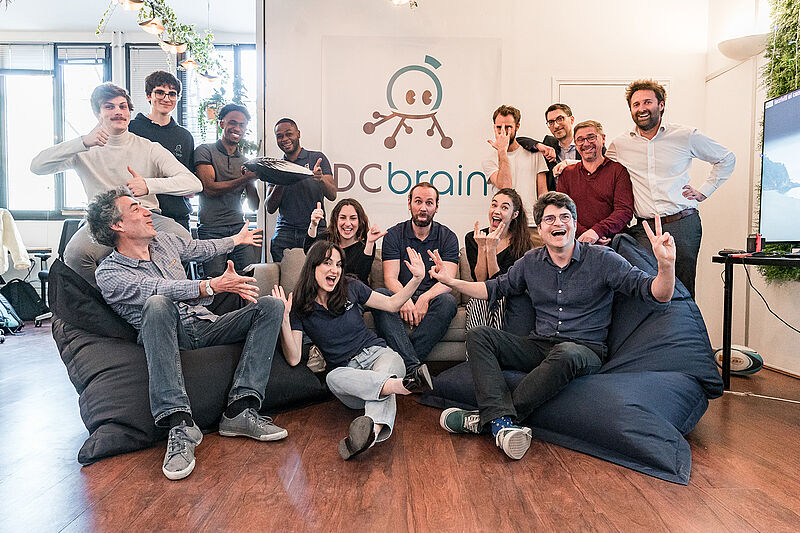 DCbrain, an EIT Digital Accelerator supported company, has raised EUR 5 million in funding to internationalize its market-leading AI-based engine optimizing the supply chain and logistics networks for transportation and production companies.
The financing round was led by Statkraft Ventures, the corporate venture fund of the Norwegian renewable energy producer Statkraft AS, with a co-investment from Breed Reply, and continued support from Aster, BPI France and Inno Energy.
DCbrain is a Paris-based deep-tech SaaS company, offering a state-of-the-art optimization platform using AI and Hybrid AI algorithms outperforming by far the capabilities of existing network scheduling tools available in the market.
The scaleup's platform is leading the market when it comes to optimising the configuration of complex networks (i.e., networks with numerous interconnected links and nodes, with different capacities and changing dynamically), like those that supply chain companies are facing every day.
The solution is already used by major clients such as STEF, a large French refrigerated transport company with more than 4 000 trucks, and over 100 000 recipients per day for 9 000 shippers. For STEF, DCbrain provides recommendations for optimized traction plans while significantly reducing overall inter-agency transport costs.
All logistics customers of DCbrain save massive fuel costs through better planning and better usage of the transportation capacities with improved truck filling rates.
The DCbrain solution has also been used by large energy companies to better integrate the use of green gases in their networks.
With this new funding round, the company takes another step towards becoming the European leader in AI software for smart supply chains.
"We have immediately embraced the unique approach DC Brain has taken to solve a complex problem in the logistics industry. We enjoyed supporting this deep-tech company in accessing an international financing round that will fuel its development plans," declared Daniel Michel, Access to Finance specialist at EIT Digital.
Are you looking to raise venture funding and scale up internationally? Learn how the EIT Digital Accelerator can help take your company to the next level.