Delivers.AI, EIT Urban Mobility supported start-up, shows its first autonomous grocery delivery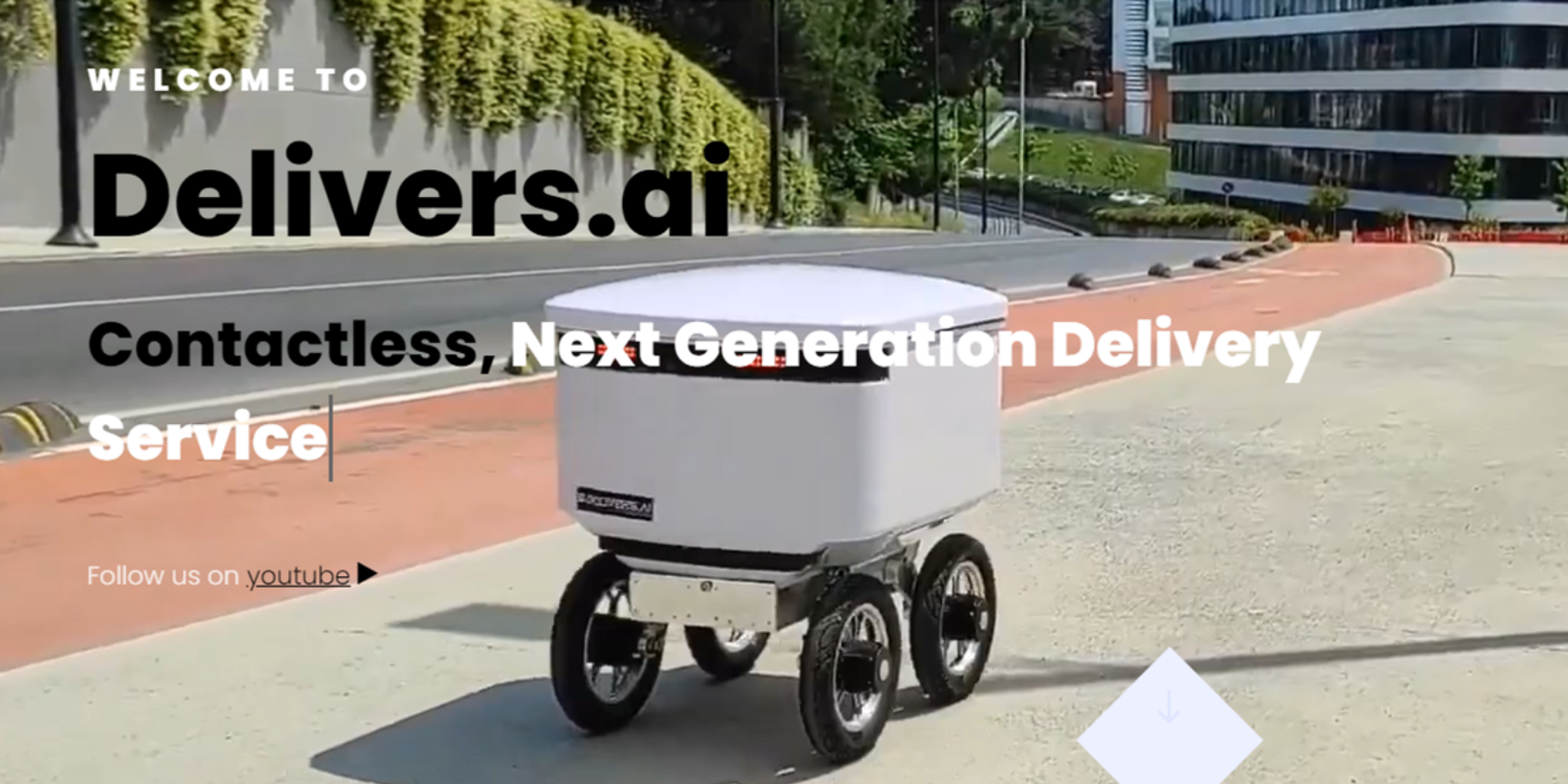 Madrid Futuro with the City Council has presented the first autonomous delivery robot pilot, Delivers.AI that will be tested in the Villaverde mobility Sandbox, a unique opportunity to position Madrid in the top 10 Smart Cities in the world.
Delivers.AI begins with a first phase, before the official implementation starting in January 2022. During this initial phase, the City Council will grant a specific license to test Delivers.AI in Goya location in Madrid with 2 delivery robots delivering Daily 50 orders autonomously.
 
As Ángel Niño, councilor for innovation and entrepreneurship of the Madrid City Council points out, "authorizing proof of concept in a limited area in a few weeks will make us a very attractive point for the delivery robot from all over the world to establish themselves in Madrid". The company, he continued, "will create jobs and promote the economic development of the district and the entire city."
Autonomous Robotic Delivery Service from Glovo, Goggo, and Delivers.AI
"Delivers.AI self-driving robotic delivery company has already automized thousands of orders in Europe with its unique autonomous driving and navigation technology. We appreciate the support from Madrid Futuro and together with Glovo and Goggo Network we will explore the opportunities to bring the advantages of contactless delivery to Madrid's daily life. Automated last-mile delivery demand continues to grow across Europe. Not only online order platforms but also smart cities have now taken a great interest in self-driving delivery services. Autonomous delivery has huge potential to improve the life of people in smart cities while helping online order platforms optimize their last-mile logistics and cut down the delivery costs" 

Ali Kutay Yarali, Founder & CEO of Delivers.AI
 
"technology and the digital economy represent a great opportunity, especially when they are promoted from public-private collaboration. At Glovo we are proud to be able to join the Madrid Futuro project as a technological partner ".

Elisa Caballero, Global Head of Engineering Strategy and Operations at Glovo
 
The Autonomous Robotic Delivery Service will be the first autonomous technology pilot in Spain, designed for city centers. It is a sidewalk autonomous robot, fully electrical, that will move along the sidewalks of the streets within a certain area at the speed of a pedestrian. Once an order is received, the robot will go autonomously to a designated supermarket where it can deposit the order. From there, the robot will make its way to the customer's building, which will be able to check its position at any time. Once it arrives, the customer will be notified to collect their order.
 
Glovo and Delivers.AI have partnered with Goggo Network. It is one of the last 'startups' set up by Martin Varsavsky, who rose to fame as the founder of Jazztel and who is now a well-known investor and entrepreneur, Founder & CEO of Goggo Network in multiple areas such as technology, telecommunications, and even assisted reproduction and fertility. Despite being a very young company, this has not prevented it from raising funding from some of the largest funds in the world. In 2019, he closed a round of 44 million euros which was led by two giants such as the Japanese firm Softbank and the German Axel Springer.
 
Delivers.AI expects to reach 1500 delivery robots at the end of 2022 in Europe and the UK.