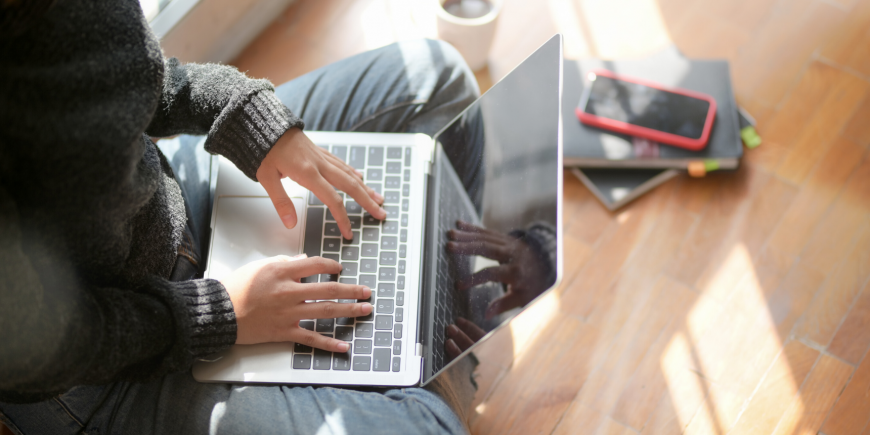 Discover the wide range of courses available and build your knowledge
Challenging times bring out the best in people; as well as working to help each other, the increased time we spend at home is an opportunity to learn something new and develop our skills.
And what better way than looking at the many online courses offered by the EIT Community? Courses are offered in a wide range of topics and help participants to grow their competences in subjects linked to global challenges, from climate change to health to food and the future of our cities.
EIT educational programmes
The hallmark of EIT educational programmes is to not only educate students to know, but also to know what to do and how to solve real life problems and challenges of society, all framed within an entrepreneurial mind-set.
What's in it for me?
With online learning, participants can learn at their own pace, at anytime, anywhere, either on a laptop, tablet, or smartphone. There really is no restriction on where or how long you spend learning. The variety of programmes on offer means you are certain to find one that suits you.
How do I find out more?
The websites of the EIT's Knowledge and Innovation Communities present the latest courses, information, and all the details you'll need to get started.
EIT Climate-KIC Innovation for climate action
EIT Digital For a strong, digital Europe
EIT Food Making the food system more sustainable, healthy and trusted
EIT Health Building an ecosystem where fresh thinking in healthcare can thrive
EIT InnoEnergy Accelerating sustainable energy innovations
EIT RawMaterials Developing raw materials into a major strength for Europe
Other opportunities
Innovate with the EIT Community! There's much more than online education; check out the Opportunities page for other entrepreneurial education, business creation and acceleration, innovation, EIT RIS, global outreach and citizen engagement activities run by the EIT's Knowledge and Innovation Communities.
Visit our page on EIT Community online courses for more information