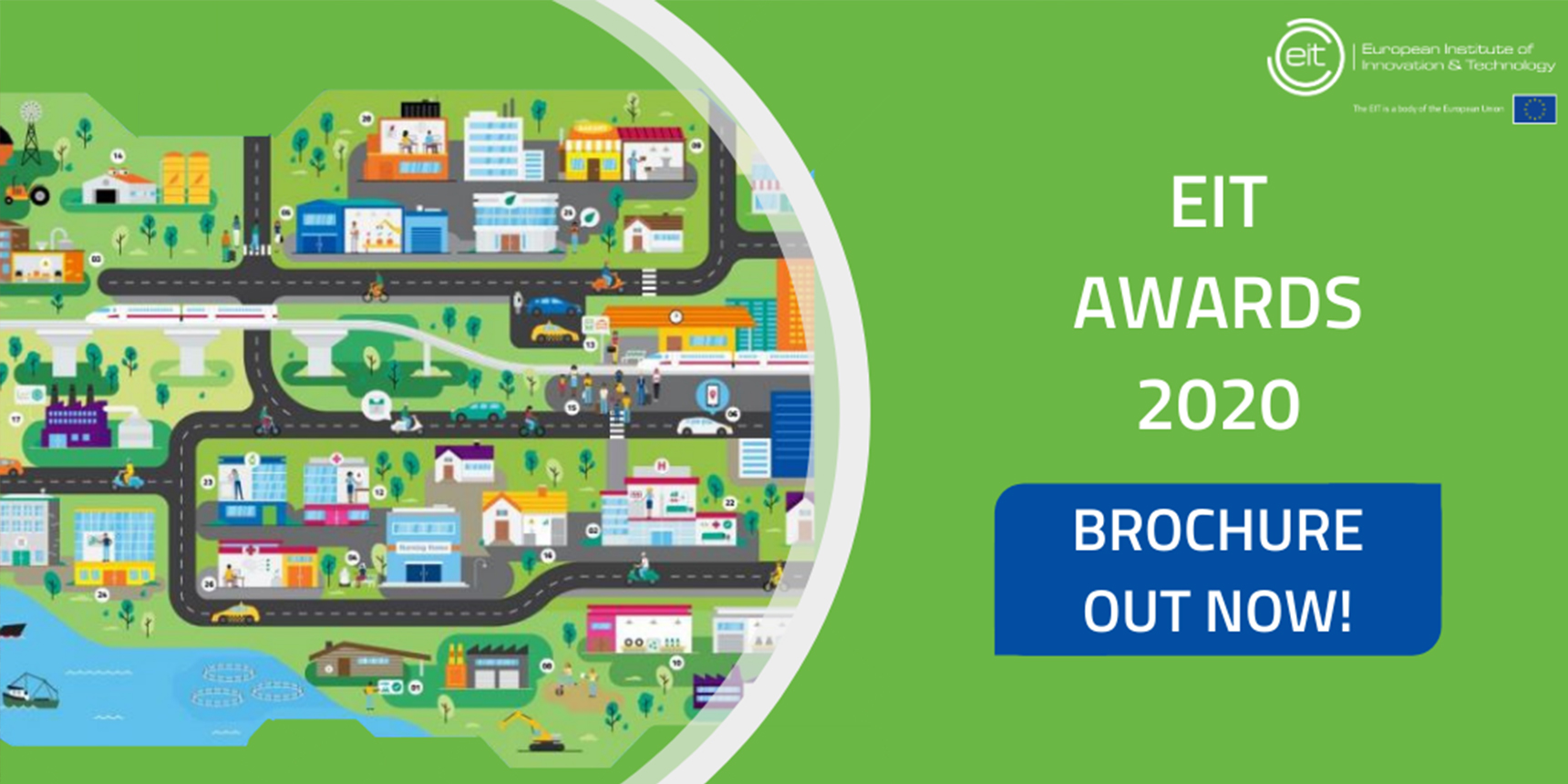 The EIT introduces you to the nominees for the EIT Awards 2020 and their ground-breaking innovations through an interactive brochure.
Switch from one category to another and get to know the nominees.
This year's brochure provides all you need to know about the 28 entrepreneurs nominated for the EIT Awards 2020.
Discover the 2020 EIT Awards Brochure
The 28 nominees will compete in four categories that represent the driving dynamics of entrepreneurship in Europe:
EIT CHANGE Award, recognising top graduates from EIT entrepreneurial education programmes
EIT Innovators Award, highlighting teams and individuals that have developed high-impact products and services
EIT Venture Award, showcasing start-ups and scale-ups that have benefited from business acceleration and creation support by the EIT Community
EIT Woman Award, putting the spotlight on inspiring female entrepreneurs and leaders
Your vote counts too
You can also decide who you think should win the EIT PUBLIC Awards 2020. Voting is now open. Have your say and vote for your favourite innovation.
Not sure who to vote for? Watch the nominees' videos and discover their inspiring innovations on our YouTube channel.