EIT Climate-KIC supported SkyNRG develops Europe's first sustainable jet fuel production plant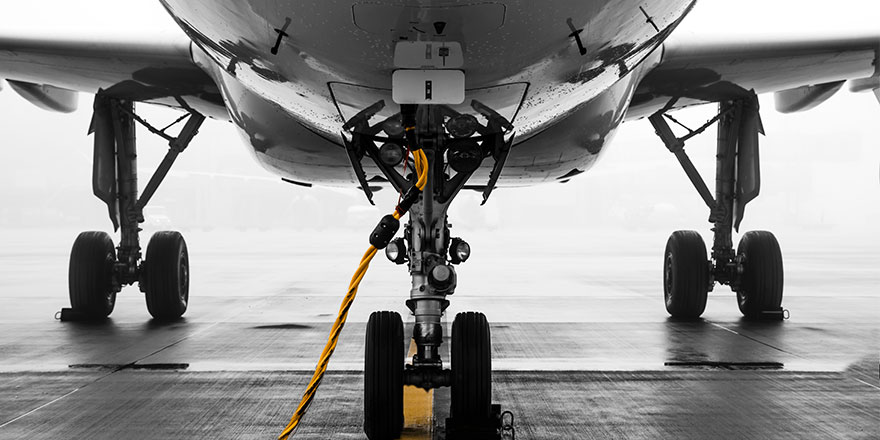 EIT Climate-KIC's long-term involvement in the public-private innovation project called Renjet makes the initiative possible. 
Today, SkyNRG announced plans to develop Europe's first sustainable aviation fuel production plant. The facility, which will be built in the Dutch province of Groningen, will deliver sustainable fuel and bio propane to KLM and SHV Energy respectively.
Compared with conventional jet fuel, the sustainable alternative produced in SkyNRG's state of the art facility reduces lifecycle CO2 emissions with at least 85%. In addition, flights using sustainable aviation fuel create significantly less emissions of ultrafine particles and sulfur. SkyNRG's sustainable aviation fuel plant will use regional waste streams, such as used cooking oil. Starting in 2022, the facility will produce 100 000 tons of sustainable fuel annually, which translates into the aviation industry reducing its CO2 emissions by 270 000 tonnes per year. The aviation industry is currently responsible for more than 2% of the global CO2 emissions.
Making renewable jet fuel commercially viable
The production of sustainable aviation fuel in Europe is one of the groundbreaking results of the Renjet project, which has been supported by EIT Climate-KIC with EIT funding since 2013. Bringing together knowledge institutes, start-ups and established corporates on a global scale, EIT Climate-KIC has played a key role in creating the public-private network and knowledge base to make renewable jet fuel commercially viable. The availability of affordable sustainable kerosene is essential to the aviation industry's commitments to reduce its CO2 emissions. EIT Climate-KIC partner KLM Royal Dutch Airlines has therefore committed itself for a 10-year period to the development and purchase of 75 000 tonnes of sustainable aviation fuel.
The use of this fuel will reduce KLM's CO2 emissions by 200 000 tonnes a year, which is equal to the emissions released by 1 000 KLM flights between Amsterdam and Rio de Janeiro.

Pieter Elbers, CEO, KLM 
Climate innovation into action
The Renjet project is illustrative of EIT Climate-KIC's ambition to bring climate innovation into action, accelerating the movement towards a circular, net-zero carbon economy.
EIT Climate-KIC is one of five Knowledge & Innovation Communities created by the European Institute of Innovation and Technology (EIT). Since its launch in 2010, EIT Climate-KIC has fostered a global community bringing together more than 300 partners from businesses, universities and governments, as well as a talent base comprising thousands of students and young entrepreneurs.
The innovative steps taken by the RENJET consortium reflect EIT Climate-KIC's recently released Transformation, in time – EIT Climate-KIC strategy 2019-2022 with its primary mission to catalyze systemic change through innovation in core areas of human activity, such as production systems.

Kirsten Dunlop, EIT Climate-KIC CEO
Valorisation of waste streams
Also involved in this project is Sira Saccani, Director Sustainable Production Systems of EIT Climate-KIC, she emphasises that the Renjet project will become an excellent example of the valorisation of waste streams aiming at creating circular loops for a more sustainable aviation sector.
Renjet is much more than a research & development project. It has transformed from a daring initiative involving partners such as Schiphol, KLM, SkyNRG, the University of Utrecht and Imperial College of London, to a leading enterprise at the basis of a unique renewable jet fuel supply chain, based on sound business models and underpinned by research and pilots.

Tom Bakkum, Director EIT Climate-KIC Benelux
EIT Climate-KIC accelerates systemic innovation
As part of its 2019-2022 strategy, EIT Climate-KIC will continue to accelerate systemic innovative initiatives dedicated to reducing CO2 emissions, creating societal as well as economic added value. For this reason, together with consortium partners such as KLM, SHV Energy, Schiphol, NOM, Groningen Seaports, Nouryon and Gasunie, EIT Climate-KIC will also support the next phase of SkyNRG's sustainable jet fuel plant with 2019 EIT funding.
It is one of the sustainable initiatives that EIT Climate-KIC has supported in the aviation industry. Other initiatives are for example start-ups that are developing electric aviation solutions, such as Lilium and Volocopter.

Sira Saccani, Director Sustainable Production Systems, EIT Climate-KIC