EIT Community announces New European Bauhaus Citizen Engagement projects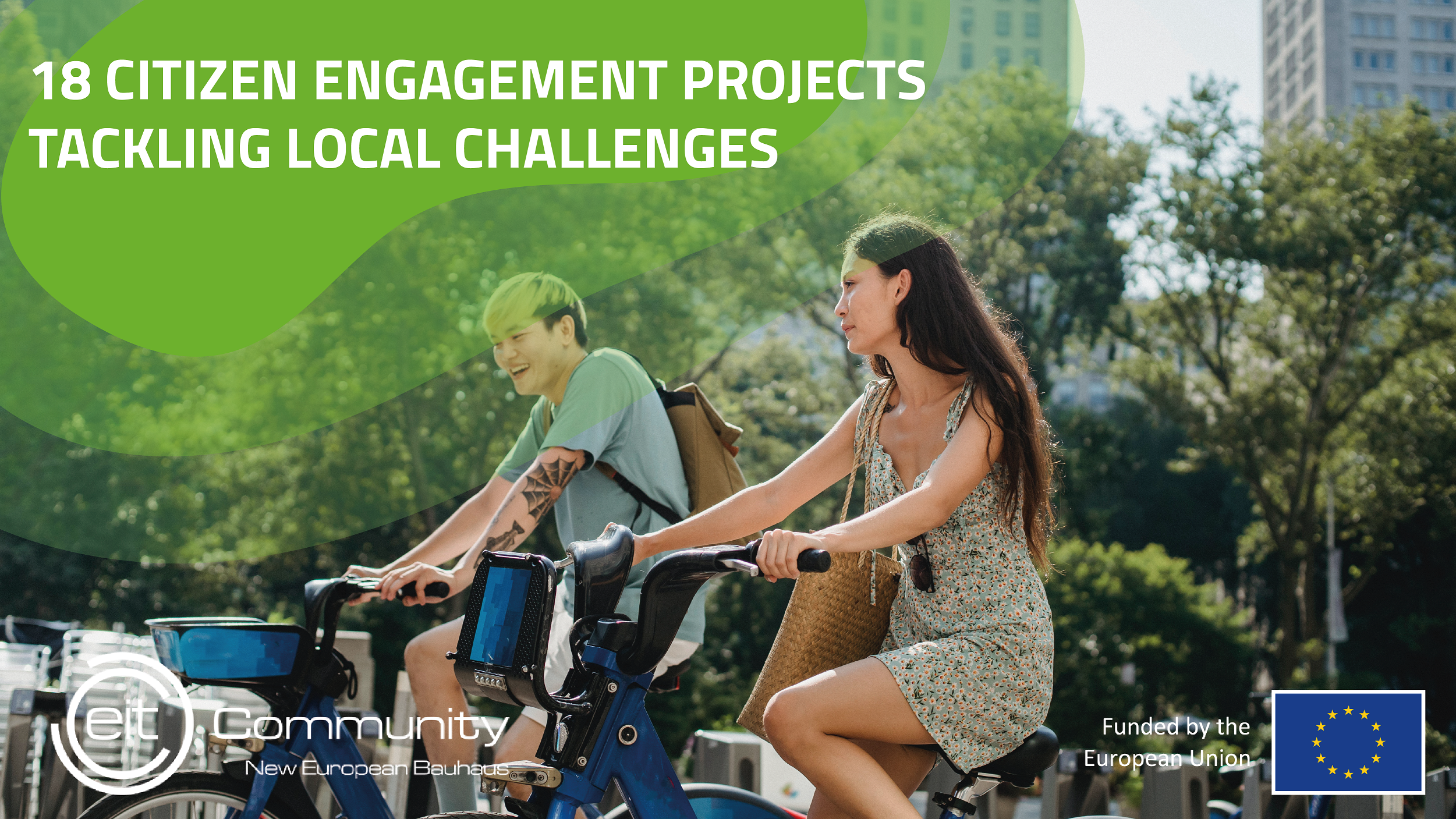 We are pleased to announce 18 Citizen Engagement projects from across 14 countries selected to receive support under the EIT Community New European Bauhaus Initiative. 
In addition to joining Europe's largest innovation ecosystem, each citizen-led project, working to address local challenges will local solutions, will receive between EUR 15 000 and EUR 45 000 to support the testing and scaling of their innovations.
The awarded projects are in line with the mission and vision of the New European Bauhaus in building beautiful and sustainable living spaces and experiences together.  With the support of the EIT Community, the projects develop innovative and collaborative models of initiatives that increase citizen engagement and involve communities in the design of sustainable public spaces that address local challenges.
Maryia Gabriel, European Commissioner for Innovation, Research, Culture, Education and Youth, said: "One of the most important features of the New European Bauhaus is the sense of community and putting citizens at the centre of the movement.  With this support from the EIT, 18 projects led by citizens from 14 countries will be tackling global challenges that affect local communities: from climate change to supporting refugees. I wish to all involved in these projects the best of luck to bring change on the ground, for a greener and more inclusive Europe."
Nektarios Tavernarakis, Chair of the EIT Governing Board said: 'In order to address the environmental and societal challenges Europe is facing, we need solutions that reflect the diversity of voices within our communities. We need to engage citizens at a local level and co-create solutions that work. The initiatives awarded through this project each bring a unique approach to tackling problems with community members – demonstrating the real power of the New European Bauhaus at work.'
The selected teams are working across a range of challenging issues, from supporting refugees to integrate into communities through art, restoring heritage buildings by removing pollution through nature-based solutions, to connecting young and elderly community members in the redesign of shipyard and harbour districts. Find the full list of selected projects here.