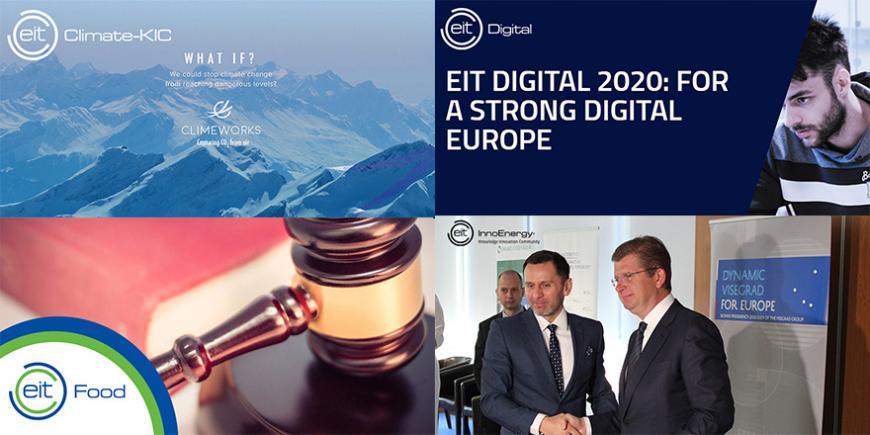 The start of the week saw the news that EIT Health France is reaching out to patients' associations, citizens' collectives and others for new collaborations.
On Tuesday, we told you that EIT Food has opened applications for support for Early Stage Entrepreneurs.
Wednesday, the news that EIT InnoEnergy had started cooperation with the Slovakian Ministry of Economy on support of innovations in the energy sector.
On Thursday, we reorted that EIT Digital had launched the construction of the 'EIT Digital 2020' activities, and that EIT Climate-KIC had launched its Call for Proposals, searching for climate change professionals with innovative concepts that could trigger change across our economic, social or financial systems.
And today we told you that Bill Gates, writing as the first guest curator of the MIT Technology Review's Breakthrough List, named EIT Climate-KIC's Climeworks as a breakthrough technology.
We also published a Call for the provision of catering services.
---
Other news that we didn't have time to mention included:
The launch of the EIT Digital Summer Schools.
EIT Food declaring it will invest EUR 56.4 million in agrifood projects in 2019.
EIT RawMaterials supported project TAPA has developed innovative solutions to substitute rubber for sustainable materials in car components manufacturing.
The Medical University of Łódź hosted an exclusive debate around digital transformation, with EIT Health participation.