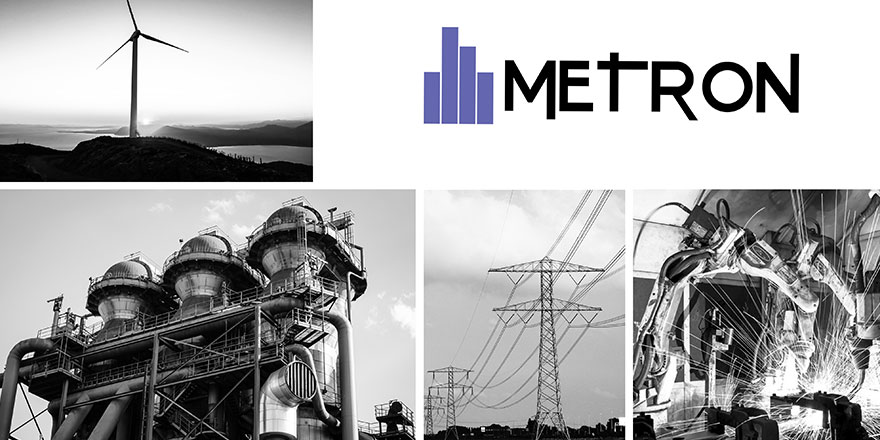 French scale-up METRON is a key player in energy intelligence.
The EIT Digital Accelerator alumnus has raised the EUR 10 million funding with NTT Docomo Ventures, StatKraft Ventures and its current investors BNP Paribas and Breed Reply.
This investment round follows a first round in 2018, facilitated by the EIT Digital Accelerator. In less than a year, METRON has acquired a total of EUR 20 million to fuel its international growth and the development of its digital solutions for industries.
METRON offers customers an AI-driven energy intelligence platform, which collects, aggregates, and analyses in real time all types of data generated by industrial systems, such as those from energy markets or weather forecasts. The artificial intelligence engine developed by METRON allows manufacturers to effectively reduce their energy consumption and improve their environmental footprint.
METRON is a remarkable company demonstrating the added value that AI brings to industry 4.0 and energy efficiency. It is a typical example of deep tech companies that our Accelerator supports in their scaling throughout Europe.

Daniel Michel, Head of Access to Finance, EIT Digital Accelerator
We are pleased to welcome as new shareholders NTT and Statkraft ventures, two leading international investors, as well as further investment particularly from BNP Paribas Energy Transition Capital. The profile of our shareholders, which also include Breed Reply, an IoT investor, Financière Fonds Privés and Airflux, perfectly reflect our strategy. We want to provide manufacturers with our digital platform so that they can take control of their energy management, independently and wherever they operate in the world, as Danone is currently doing with us.

Vincent Sciandra, CEO and Co-founder of METRON
Since the last fundraising announced in October 2018, METRON has accelerated its international expansion. Currently the company is active in a dozen countries with operational centres in Europe (Paris, Milan), Latin America (São Paulo, Mexico City, Bogota), the Middle East (Dubai), and Asia (Singapore).
About METRON
METRON aims to transform energy into a profit centre in the industrial sector. METRON, an international technology company founded in 2013 in France, has developed an energy intelligence AI-driven platform dedicated to the industrial sector. The METRON-EVA® Factory (Energy Virtual Assistant) platform leverages the multiple data sources already available in plants and takes advantage of advanced technologies to proactively identify energy optimisation opportunities and connect to decentralised energy assets.
More than 80 energy experts, data scientists and specialised engineers are currently working in Europe, Latin America, the Middle East and Asia. They support manufacturers in all sectors of activity to maximise the value of their data and enable them to take control of their energy management.
About EIT Digital Accelerator
The EIT Digital Accelerator programme is specifically designed to work for European technology scale-ups with international growth ambitions.
The Accelerator programme is looking for scale-up companies leveraging digital technologies in the field of Digital Industry, Digital Tech, Digital Cities, Digital Wellbeing and Digital Finance.