EIT Digital: Cloudalize raises EUR 5 million in Series A funding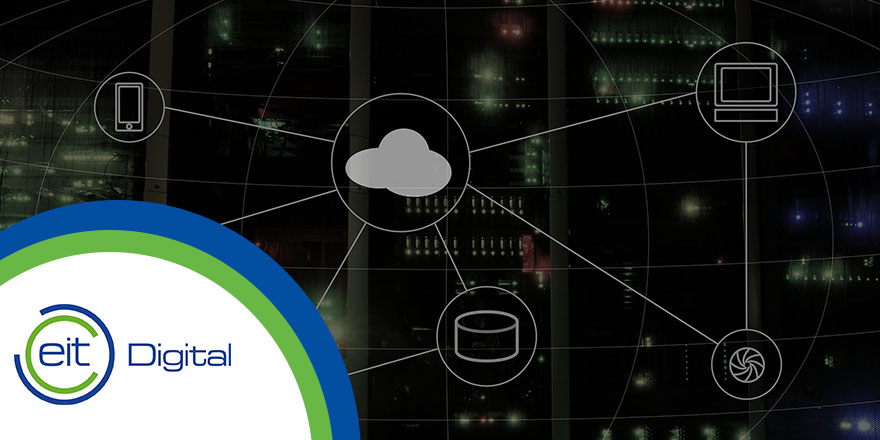 The funding round has been supported by the EIT Digital Accelerator
Cloudalize, a cloud platform for running GPU-accelerated applications, has secured EUR 5 million in a Series A round of funding, led by the Hong Kong-based investor Horizons Ventures. The funding will enable the Belgian scale-up to expand its global footprint to the United States and Asia.
Image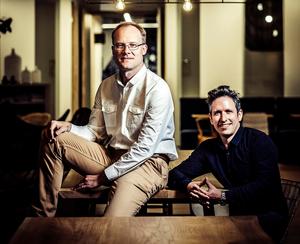 Cloudalize empowers its customers with GPU (graphics processing unit) power on demand so they can run GPU-accelerated applications on any device. The platform enables architecture, engineering and construction companies to collaborate remotely, securely and efficiently on BIM-compliant projects. It also allows software vendors, content creators and even entertainment providers to distribute their GPU-accelerated applications and 3D models instantly on any device with a single click.
International expansion to US and Asia
The funding will enable Cloudalize to expand its sales network in the US and Asia and to recruit more technology specialists. 'We want to scale up to meet the increasing global demand for our products and services with a key focus on the US and Asian markets,' explained Benny Willen, CEO and co-founder of Cloudalize. 'Cloudalize is uniquely positioned to revolutionise the way companies are working or selling with the help of GPU-accelerated applications.' 
Image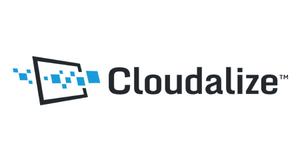 'Cloudalize is a prime example of an outstanding European deep tech company scaling up globally,' said Daniel Michel, Head of Access to Finance at EIT Digital Accelerator. 'We are impressed with the growing demand across different countries and industries and are pleased to have supported Cloudalize with this growth phase.'
GPU power-on-demand is a real necessity in today's world
Cloudalize's solution is particularly relevant for architecture, engineering and construction companies who need a pay-per-use, flexible, managed IT infrastructure without compromising on security, mobility, collaboration and 3D design abilities.
For real estate players, the solution helps improve the sales experience by guiding customers through a virtual model of the building yet to be built. 'The real estate space is becoming rapidly digitised because stakeholders have understood that customers expect photorealistic and interactive visualisations of their future purchase,' explained Willen.                                               
Cloudalize is working very closely with content creation partners as its platform is a key enabler for the distribution of game engine-based content on any device. Cloudalize also maintains close relationships with certified resellers of GPU-accelerated applications such as computer aided design, manufacturing and engineering, geographic information systems and 3D creation, modelling and rendering software.
Cloudalize will soon launch a new offering targeted at companies who need scalable computing resources for artificial intelligence, transcoding or other similar purposes.
Building a global market leader with best-in-class partners
'Jeffrey, Benny and the team have built a versatile GPU-powered virtualisation platform that is applicable to a wide range of industries and applications. We are excited to work with the Cloudalize team to help fuel the growing demand for GPU usage globally,'  said Jonathan Tam from Horizons Ventures.
'We are very excited to welcome Horizons Ventures as new investors. Having the financial and strategic support of this sophisticated investor both validates the market opportunity and fuels our momentum as a company,' adds Benny Willen.
This capital round is also driven by Cloudalize's earlier key partnerships with companies like Nvidia and Epic Games. Cloudalize is a preferred cloud service provider partner of Nvidia which publicly acknowledged the superiority of its technology. Cloudalize teamed up with Epic Games, the producer of the extremely popular game Fortnite, to enable enterprise customers to access its Unreal Engine 4-based content on any device.
Founded in 2011, the Cloudalize team is composed of 24 highly skilled engineers and experts and is still expanding rapidly. The company had previously raised EUR 4.5 million in capital.
---
Subscribe to the EIT Newsletter to get the best of the EIT Community's news in your inbox once each month.
Do you use social media? Follow us and get updates in your news feed.