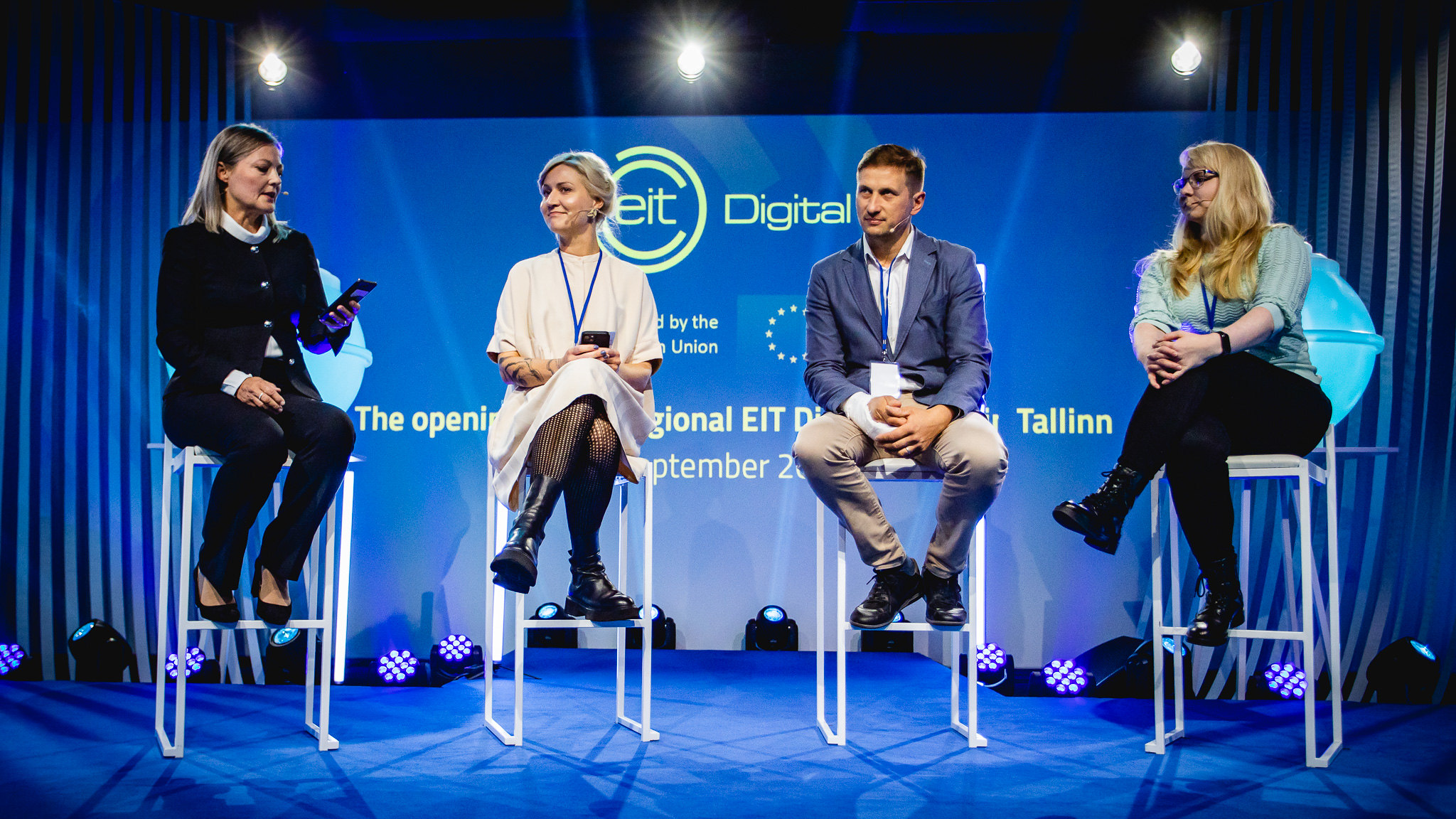 On 21 September 2022, EIT Digital officially inaugurated its latest representation office in Tallinn, Estonia.
Situated at the TalTech Mektory, the new office will connect the entire Baltics to EIT Digital's pan-European ecosystem for closer collaboration with current and future Baltic partners from business and industry, start-ups, scaleups and investors, academia and research, as well as the public sector.
The new office has been established with the support of TalTech / Tallinn University of Technology and the Estonian Research Council (ETAG). In his welcome remarks, Gert Jervan, Dean at TalTech School of Informatics, pointed out that "The Estonian innovation ecosystem is lively and vibrant, which is illustrated by numerous examples of very successful startups. But this ecosystem requires stronger links with European actors and I consider the EIT Digital Tallinn office as a great opportunity to establish and develop these connections across Europe."
Kristjan Järvan, Estonia's Minister of Entrepreneurship and Information Technology"You get the best solutions in the IT sector with a minimum of regulation. Deregulate as much as possible and be open for cooperation," was his recommendation to lawmakers.
Järvan's statement was complemented by Bolt co-founder Martin Villig: "The European ecosystem could learn from Estonia about digital. The Bolt business model was not regulated yet, and we understood that in order to innovate we needed to collaborate with the regulators. We also need to innovate in regulation." For start-up founders he had three clear recommendations to succeed: "Dream big, don't sell too early, and fail fast!"
EIT Digital CEO Willem Jonker closed the opening event with a clear message and invitation: "The EIT Digital ecosystem focusses on two main elements – on the one hand, building and scaling businesses, building strong European tech players, and on the other hand developing skills and attracting digital talent. We want to be your gateway to European digital innovation and encourage you to work with us for a strong digital Europe. One that is fair, inclusive and sustainable."
The Tallinn office is the 20th office of EIT Digital. Nineteen of them are spread all over Europe and one is located in San Francisco where EIT Digital connects with the tech and investors community in Silicon Valley.
To get in touch with our Tallinn office, please contact our Ecosystem Lead Baltics, Janno Viiding.