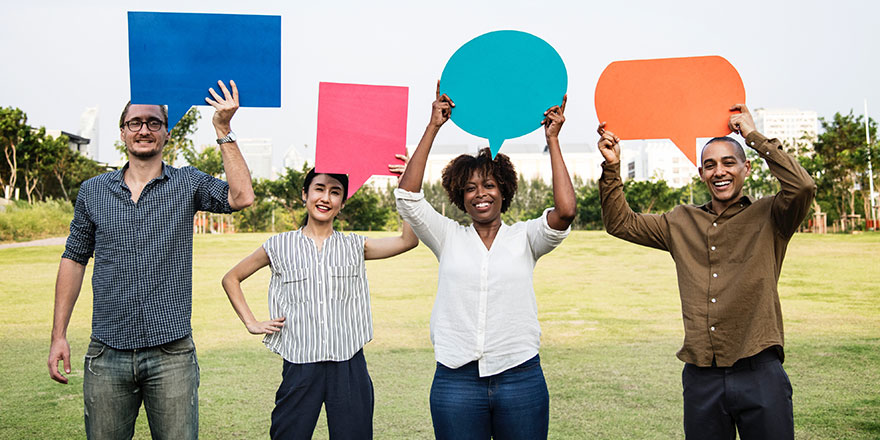 Webio's AI driven platform enables customers to communicate with companies, using messaging apps and voice interfaces.
The Conversational Middleware company Webio joins the EIT Digital Accelerator. Webio offers an AI driven customer engagement technology platform that enables customers to communicate with companies using popular messaging apps and voice interfaces like WhatsApp, SMS, Messenger, Apple Business Chat, Android RCS, Amazon Alexa and Google Home.
EIT Digital is excited to be supporting Webio with its growth objectives. Webio's 'Conversational Middleware' takes away enterprises' pain of communicating with connected customers by automating customer service conversations and, uniquely, making payments and collections quick and easy in any digital messaging channel. Telephone, email and downloadable apps have fallen out of favour as consumers increasingly prefer to interact directly with companies via apps on their phone. This dramatic market shift creates a huge opportunity for Webio's SaaS platform to enable thousands of enterprises around the world deliver and optimize customer engagement over digital channels.

Ben McClure, EIT Digital Accelerator
Webio uses the power of Artificial Intelligence and machine learning for a 'blended approach' that lets automated bots work alongside contact centre agents. The use of Webio's platform leads to significant benefits: agent productivity improves by up to 42 percent and the positive conversation outcomes increase by 71 percent, while unwanted inbound calls decrease by up to 64 percent and operational costs reduce by over 70 percent.
Webio's competitive advantages:
Automate millions of customer conversations with Webio AI chatbots to achieve improved customer engagement and operational efficiencies.
Predict conversation outcomes to naturally guide conversations to their next best action and final business outcome.
Seamlessly blending customer conversations between AI chatbots and live agents across the complete customer journey.
Easily add unlimited skills to incorporate action driven capabilities into conversations e.g. payments, surveys, bookings.
Unique and powerful bot building mapping and design functionality.
About Webio
Webio, the conversational middleware company empowers companies to engage in direct digital conversations with their customers across messengers such as Facebook Messenger, WhatsApp, Viber and SMS, and voice-first interfaces such as Alexa and Google Home.
Webio uses the power of its proprietary AI solution 'Propensity-X' to automate conversations via autonomous smart chatbots or blended live agent engagement. As a channel agnostic platform Webio has the capability to integrate with existing digital assets and enterprise systems to transform how the enterprise interacts with customers.
Webio beat global competition to secure a place on the Blackbox Connect Programme - the immersive accelerator programme in Silicon Valley, powered by Google for Entrepreneurs.
In addition, Webio was one of 10 start-ups chosen for the 'Google For Entrepreneurs Exchange - AI & Machine Learning' programme at Impact Hub Zurich.
Webio has received numerous awards in the UK including:
­ Credit Awards - Best-Use-of-Technology
­ Collections and Customer Service Award - Best Technology Provider
­ Credit Collection and Technology Awards - Customer Engagement Solution, Innovative & Collections and Recoveries Solution.
­ Credit Technology Awards - Innovation in Collections
Webio is behind ConverCon, The Conversational Interface Conference, which is in its third year.
The Webio team is excited to be working with the EIT Digital Accelerator team. Having proven success in our home markets we are now set to scale up internationally. EIT Digital's unique ecosystem will greatly assist in adding new customers and expanding deeper into Europe.

Cormac O'Neill, CEO and Co-Founder of Webio
The EIT Digital Accelerator
EIT Digital Accelerator provides tailor-made growth support for European tech scale-ups by helping secure international customers and raise capital. The Accelerator team comprises around 40 experienced business developers and finance experts operating from 16 cities across Europe, along with a hub in Silicon Valley. Since 2012, they have supported 300 startups who raised over EUR 630 million in investment, with more than EUR 100 million directly facilitated by the Accelerator. The programme was ranked eight among the Top 20 Active Accelerators in the Global Accelerator Report 2016 by Gust.
Interested to learn more about the growth services of the EIT Digital Accelerator? Get in touch!