EIT Food celebrates sustainable aquaculture innovations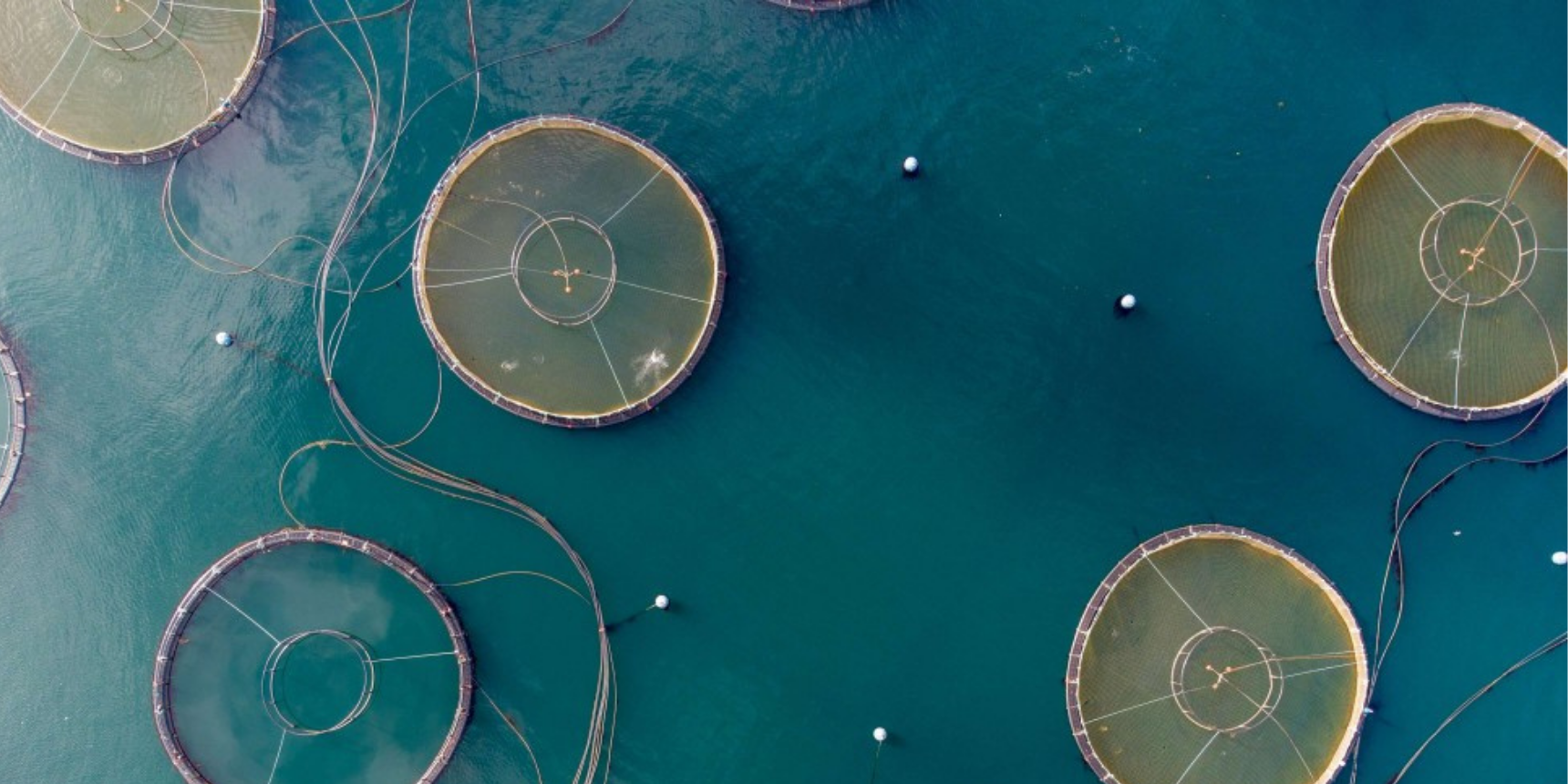 EIT Food hosted an Aquaculture Showcase event to present activities that are helping the aquaculture sector to become more sustainable and efficient while addressing several of the United Nations' Sustainable Development Goals (SDGs). 
The winners of EIT Food's 2021 aquaculture competition presented their projects to an audience of aquaculture experts, investors and other stakeholders at the Aquaculture Showcase event  
Event speakers outlined the challenges and opportunities the aquaculture sector faces in achieving sustainable production to address several of the SDGs by 2030 such as SDG 1, SDG 2, SDG 3, SDG 12, SDG 13 and SDG 14 
The event created a sense of urgency around tackling the challenges within aquaculture production, while also celebrating the progress that has been made so far. 
DOWNLOAD THE EIT FOOD AQUACULTURE SHOWCASE EVENT REPORT 
It is clear that aquaculture is a key food system in addressing several of the UN targets around the ocean, land, climate change, sustainable consumption and production, but always with a strong drive to end hunger and poverty. As highlighted at the 2021 UN Food Systems Summit, there is a greater understanding of how sustainable seafood can meaningfully contribute to and be at the heart of global food systems.  
At the EIT Food Aquaculture Showcase event, 12 EIT Food partners presented their aquaculture projects which are transforming aquatic farming into a more sustainable, profitable and efficient sector. EIT Food, the world's largest and most dynamic food innovation community, is supported by the European Institute of Innovation and Technology (EIT), a body of the European Union.  
At the event, it was highlighted that sustainable aquatic foods are an excellent source of important nutrients, with a lower carbon footprint compared to many animal-derived foods. Importantly, aquaculture also supports the livelihoods of many citizens in less-developed countries, which suggests it has a role to play in securing future food security. 
EIT Food's Aquaculture Showcase event also featured special messages from Manuel Barange, Director UN FAO Fisheries and Aquaculture, Lara Barazi, President of the Federation of European Aquaculture Producers (FEAP) and Peter Thomson, United Nations Secretary - General's Special Envoy for the Ocean. 
"Our first aquaculture showcase welcomed many aquaculture experts from across Europe. Our outstanding speakers showed that we are making excellent progress in transforming the aquaculture sector into a sustainable form of food production. Although it is evident that there is also room for improvement and much remains to be done for this transformation, it was amazing to see that everyone cares about the future of our food, wants to make a difference and build a better future for all." 

Mercedes Groba, Innovation Programme Manager at EIT Food
"The SDGs are one of the internationally agreed frameworks that we can unite around. Aquaculture can support the success of many of the ambitions through providing nutritious foods in a sustainable way, to benefit both people and the planet. Thank you EIT Food for playing your important role, sharing this message and showcasing innovative solutions. It was a privilege to speak at your event." 

Melanie Siggs, Director of Strategic Programmes at The Global Seafood Alliance
"Innovation and technology is key to the transformation of the aquaculture sector. Technology can help to address challenges such as transparency, diversification of farmed aquatic species, depleting marine ecosystems and unsustainable fish feeds. For example, blockchain technology can be used to trace aquaculture products to its original source to increase consumer trust." 

Laura Krishfield, Senior Research Associate at Lux Research
The following aquaculture projects, which tackle challenges such as food waste, sustainable production, animal welfare and education and entrepreneurship, were presented at the Showcase event: 
Food waste 
SuSeaPro was presented by Mark Chryssolouris, CEO at SuSea. This project is developing novel processing technologies that extend the shelf-life of seafood products to reduce food loss and waste from farm to fork. 
A portfolio of projects at Matis was presented by Aquaculture Researcher Alexandra Leeper. Matis has contributed to a range of EIT Food aquaculture projects including the Nordic Cereals project which converts waste from oat processing into aquatic feed. 
Sustainable production  
SustainFeed was presented by Alessio Bonaldo, Professor at the University of Bologna. This project aims to support European aquaculture by developing novel sustainable feeds for marine fish, that use low carbon and zero waste ingredients. 
Delta Futuro was presented by Paola Landri, Scientific Director at Delta Futuro. This project is developing a shellfish juvenile sustainable production model for aquaculture that will decrease the fluctuation of seed supply to farmers. 
Creating a Sustainable Tuna Industry was presented by Paul-Daniel Sindilariu, CEO and Co-founder of Next Tuna. This project is creating the first sustainable European source of tuna by reproducing Atlantic Bluefin Tuna in a land-based, eco-friendly recirculating aquaculture system. 
Animal welfare  
BREEZE was presented by Hanne Mertens, COO of Aqua Pharma Group and Ian Armstrong, Director of Pulcea. This project aims to bring a residue-free prevention and control system for sea lice management to market, while increasing awareness of animal welfare and minimising environmental impact. 
Just Add Water was presented by Andrew Robertson, CEO and Russell Ferguson, Business Manager of FishFrom Ltd. This project aims to expand and commercialise its technology that improves animal welfare and product quality across fish species in multiple geographical locations. 
Education and entrepreneurship  
AGAPE was presented by Dr Bert Popping, Independent Consultant at Focos Foods and Milena Marzano, Managing Director at Milcoop. AGAPE is an AI-based collaborative platform that brings an innovative model of interaction between stakeholders. 
INSPIRE Aquaculture Autumn School was presented by Michaela Fox, Lecturer in Education at Queen's University Belfast. The project is a 4-week programme for students to gain insights of aquaculture production in Europe and transform ideas into business propositions.