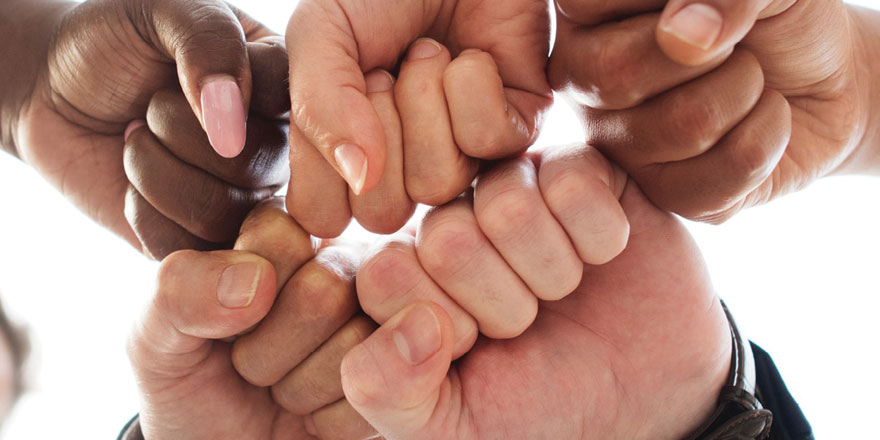 EIT Health has opened the Call for Proposals for its 2021 healthcare innovation activities in the fields of innovation projects, education and business creation.
The projects EIT Health's Partners and their collaborators undertake usually involve the participation of entrepreneurs, students, professionals, patients and citizens.
The proposals shall respond to the EIT Health Strategic Agenda, developed by the Partners to describe how EIT Health will achieve its primary goal of improving the quality of life of European citizens. The Strategic Agenda explains that EIT Health seeks to promote healthy living, support active ageing, and improve healthcare by addressing key challenges: Removing barriers to innovation, leveraging talent and education, leveraging enabling technologies and exploiting big data. To ensure that our activities are in keeping with the strategic agenda, EIT Health has developed Focus Areas, which project proposals are expected to address.
Building partnerships
Proposals submitted for EIT Health's Business Plan 2021 Calls must include one or more of the approximately 150 Partners of EIT Health. EIT Health's Partners come from academia, research, and the healthcare and pharma industries, as well as healthcare providers and payers. This network was created with the understanding that bringing together these diverse perspectives, abilities and strengths can drive the kind of healthcare innovations that improve people's lives. That is why EIT Health is structured so that our projects are driven by consortia of these diverse groups – while also involving patients and citizens.
In the interest of attracting the best collaborators, the Calls for Proposals is not limited to EIT Health Core and Associate Partners. Participation is also open to others who can add their own value in encouraging innovation in healthcare.
The 2021 Calls add new mechanisms to facilitate the involvement of external partners. Start-ups with promising healthcare innovations can now become lead partners of projects. The latest call also seeks to increase involvement of patients associations, patients and citizens at every step of project development. For instance, start-ups that do not belong to EIT Health can take advantage of a new instrument that allows them to lead projects.
Supporting innovators, learners and start-ups
With the aim of building a strong portfolio of activities for the EIT Health Business Plan 2021, the Call for Proposals is structured in three activity areas: Innovation Projects, Campus and Business Creation (Accelerator):
Innovation Projects
EIT Health Innovation Projects address the societal challenges tackled by EIT Health. These projects bring together partners from throughout the consortium and beyond who collaborate to offer better health and healthcare to European citizens. The ultimate objective of the projects should be the rapid market penetration of innovative projects and services, and/or the testing and implementation of novel organisational and healthcare delivery processes.
The Start-up Amplifier is a new instrument offered to the Innovation Projects during the proposal submission, focused on elevating the role of top external project partners (primarily start-ups and SMEs) in Innovation projects by increasing their involvement and available funding.
Campus
The mission of EIT Health Campus is to strengthen Europe's excellence in health innovation through education with the objective of providing pan-European best-in-class patient care and patient safety.
Campus programmes include:
Training for Students
Training for Entrepreneurs and Innovators
Training for Healthcare Professionals & Executives
Training for Citizens and Patients
Accelerator
The EIT Health Accelerator and its EIT Health Partners offer programmes that create a European ecosystem where innovation can thrive. Its goal is to gather the best and brightest health industry entrepreneurs and provide them with the support, skills and services they need to get their ideas off the ground and into the market.
The business creation proposals seek proposals for EIT Health's Accelerator's Incubate, Validate and Scale activity lines. New is the call for proposals for the Ecosystem, to support existing regional or international programmes that add value to the entrepreneurial community.
Getting help with proposals:
EIT Health's regional offices provide guidance for anyone interested in submitting a proposal or joining proposals by EIT Health partners.
Entities in EIT Health's Regional Innovation Scheme can also receive assistance in participation.
In addition, Matchmaking events and webinars are being organised and announced on the EIT Health website and intranet, to facilitate the elaboration of proposals and to provide guidance.
Approval and funding process
Proposals are selected for funding through a rigorous and competitive evaluation process; criteria for success include excellence, fit to strategy (such as meeting unmet healthcare needs), the team, and implementation plan.
All submitted proposals will first go through an eligibility check. During April, remote evaluations by external experts are assessing the proposals. The highest evaluated proposals will be invited to face-face hearings in Munich during May and June with high-level experts from Europe and beyond. Evaluation feedback will be shared with all proposals submitted. The outcomes of the evaluations will be announced on 20 July 2020, and the new projects will begin in 2021.
In addition to the provision of funding to selected proposals through this Call for Proposals, the EIT Health Campus and Accelerator programmes are open to learners, professionals, start-ups and entrepreneurs. Opportunities to apply for these programmes are found here and are regularly updated.
Complete information about the EIT Health Business Plan 2021 Calls for Proposals