EIT Health shines at the Emerging Europe Awards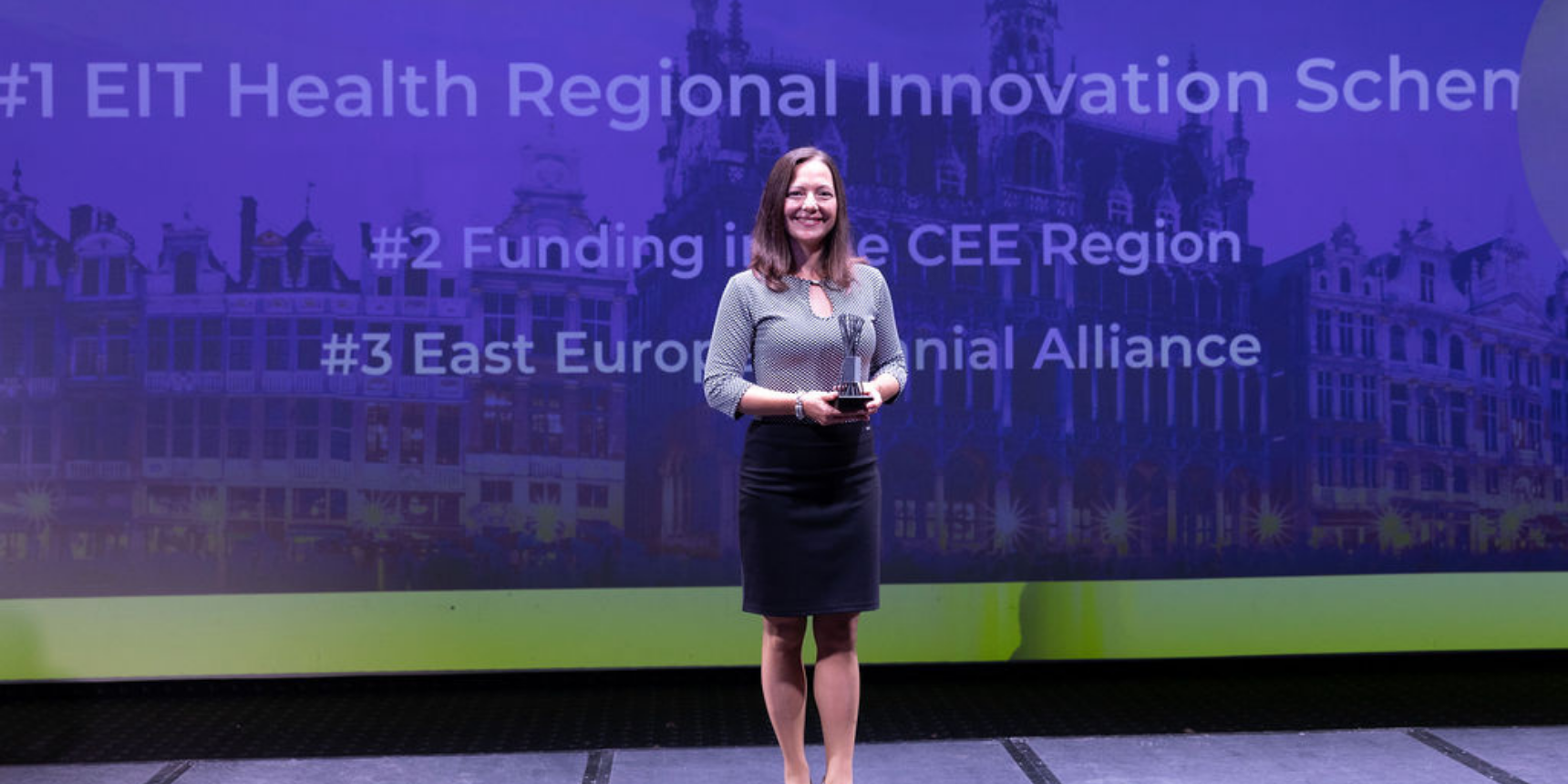 EIT Health RIS – with the support of the European Institute of Innovation and Technology (EIT) – won the Regional Collaboration Initiative of the Year Award at Emerging Europe's fourth annual awards ceremony in Brussels, where more than 60 Central and Eastern European NGOs, businesses and individuals were recognised for their work. The programme honours best practice, innovation, and courage in the CEE region.
"From the day it was launched, we had the strong belief that the EIT Health RIS – which covers 13 countries – could remarkably contribute to the development of thriving innovation ecosystems in progressing EU regions. It is a great honour that the community of Emerging Europe has now recognised the value and impact we create. This prestigious award will provide a new stimulus to intensify our work to support the development of innovative healthcare projects." 

Monika Toth, RIS Programme Manager at EIT Health InnoStars
The fourth edition of the awards marked the first time in its history that the winners were chosen by Emerging Europe's global community, who cast more than 8,000 votes for the nominees. Winners were split across Emerging Europe's five pillars, based on the United Nations Sustainable Development Goals (People, Planet, Prosperity, Partnership, Peace). EIT Health's Regional Innovation Scheme was recognised in the Partnership pillar.
EIT Health InnoStars has operated for almost six years aiming to strengthen innovation and build partnerships through dedicated programmes such as EIT Health RIS Innovation Call and HelloAI RIS. In 2020 alone, 16 partnerships were formed, almost 50 healthcare innovation start-ups were supported, over 100 education programmes were held, with around 900 professionals being educated in the fields of artificial intelligence, new technologies and innovation.