EIT ICT Labs: Innorange reinvents people flow management
EIT ICT Labs aims to turn Europe into a global leader in ICT Innovation, to become one of society's key enablers enhancing our quality of life. In order to meet its goals, EIT ICT Labs has created a solid platform that enables the conversion of innovations into business creating economic and social welfare.
Image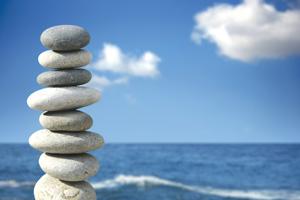 The results of these efforts are already emerging and the 
first startup from the Helsinki co-location centre
 was founded in February 2011. Based on the research results of the EIT ICT Labs Smart Spaces Action Line, two Nokia employees, Samuli Silanto (CEO) and Jukka Honkola (Vice President, Products) set up
Innorange Ltd.
, a company that improves people flow in service points.
An idea is born
Whilst working for Nokia in 2010, Innorange Ltd. CEO Samuli Silanto was closely involved in ramping up the EIT ICT Labs Helsinki co-location centre as its Innovation Coordinator. It is during this time that Samuli first identified a business opportunity arising from the public research projects that both he and Jukka participated in.
The support from EIT ICT Labs enabled Samuli and Jukka to quickly commercialise the public research results from carrier projects in the Smart Spaces Thematic Action Line which led to the creation of their company. Innorange Ltd. helps service providers to improve their customer services by observing and managing people flow in public spaces. Their services will result in better customer satisfaction and more efficient operations.
The EIT ICT Labs foundation, the integration of the education, research and business triangle, is an invaluable framework in which to build new innovations and start new businesses. The fluent cooperation between the research and business community has smoothed our path to build a new business.

Samuli Silanto, Innorange Ltd. CEO
The Innorange concept
Innorange Ltd. delivers innovative solutions for people flow management purposes. By observing the radio signals of mobile devices and analysing the received data, Innorange Ltd. provides their clients with recommendations on how to improve their customer service.
The company's services can be applied to a broad range of markets. First commissions serve customers operating theme parks and organising mass events. Their reference customer is Tampereen Särkänniemi Oy, a theme park in Tampere, Finland. Särkänniemi has been using Innorange's people flow management services to gain a better understanding of their clients' behaviour and movements within their site.
The company headquarters are hosted by the EIT ICT Labs Helsinki co-location centre, located on the campus of Aalto University. Innorange Ltd. has greatly benefited from its close connection to Aalto University professors and researchers and from having access to a competent student work force.
The road ahead
Innorange Ltd. continues to cooperate with the EIT ICT Labs Thematic Action Line Smart Spaces to monitor its research results. The company aims to develop and licence new technologies that will bring competitive advantages to their products and services.
The young startup has also received coaching from the EIT ICT Labs Entrepreneurship Support System. Through this catalyst they are coached by an experienced business developer in preparing their business plan, marketing activities and patenting.
By early 2012, Innorange Ltd. will expand their business in the European market with support from the EIT ICT Labs partner network. The Entrepreneurship Support System will help them to grow internationally by finding customers in the other EIT ICT Labs nodes (Berlin, Eindhoven, Paris and Stockholm).
Growing its business activities also means increasing the company's staff. By 2014, Innorange Ltd. aims to expand its current team by employing 10 to 15 additional employees, out of which 5 to10 will be based in Finland and five in other European countries.
We strongly believe that our connections with EIT ICT Labs will provide us advantage, which helps us to grow our company internationally. Especially, when considering expansion into EU markets and getting new customer contacts. 

Samuli Silanto – Innorange Ltd. CEO