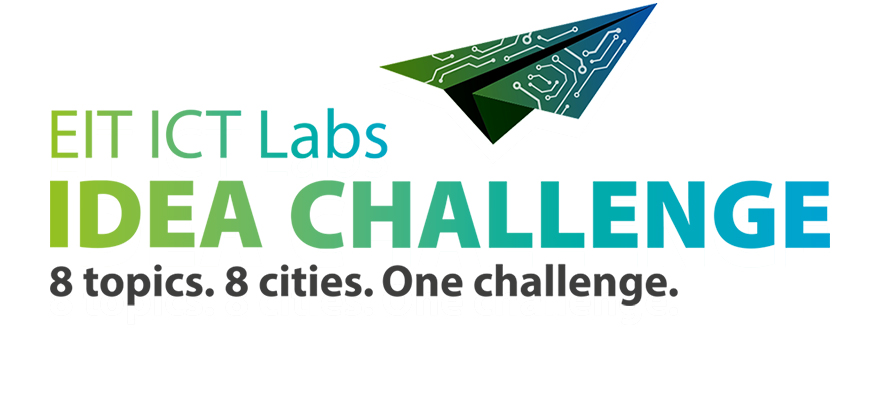 After a fantastic kick off in March 2014, followed by an exciting period of pitch finals and the celebration of twelve winners, EIT ICT Labs Idea Challenge is already a big success.
As of the first of September 2014, another twelve talented ICT teams will have the opportunity to win 320,000 Euro in total, coaching from the EIT ICT Labs Business Accelerator and the use of office space at a Co-location Centre in Europe for six months. Additionally, winning the Idea Challenge will also mean access to EIT ICT Labs' large innovation network with over 120 partners including some of Europe's and the world's leading ICT companies as well as top universities and research institutes.
The contest
EIT ICT Labs calls students and early stage startups with the drive to establish a business to submit ideas that address the topics of Smart Energy Systems, Internet of Things, Cyber Security & Privacy or Urban Life & Mobility. The best teams will be invited to London, Trento, Berlin or Stockholm (depending on the topic) and receive the chance to pitch their ideas in front of an expert jury.
Apply before Sept 30th
Applications can be submitted through www.ideachallenge.eitictlabs.eu before the end of September 2014.
About EIT ICT Labs and the Idea Challenge
The Idea Challenge enables EIT ICT Labs to contribute strongly to the objectives set out in Horizon 2020 - a flagship initiative by the European Commission aimed at enhancing Europe's global competitiveness. The EU wide contest for innovators focuses on the eight most important trends in ICT which are also in line with the Action Lines of EIT ICT Labs: Health & Wellbeing, Smart Spaces, Cyber-Physical Systems, Future Cloud, Cyber Security and Privacy, Internet of Things, Urban Life and Mobility or Smart Energy Systems. Since 2010, EIT ICT Labs is consistently mobilising talents, ideas, technologies, investments as well as businesses across Europe and beyond. The target of EIT ICT Labs is to empower ICT top talents for the future and to bring ICT innovations to life by providing resources, mentoring and a unique network to help startups succeed.
For more information regarding EIT ICT Labs, please visit www.eitictlabs.eu.