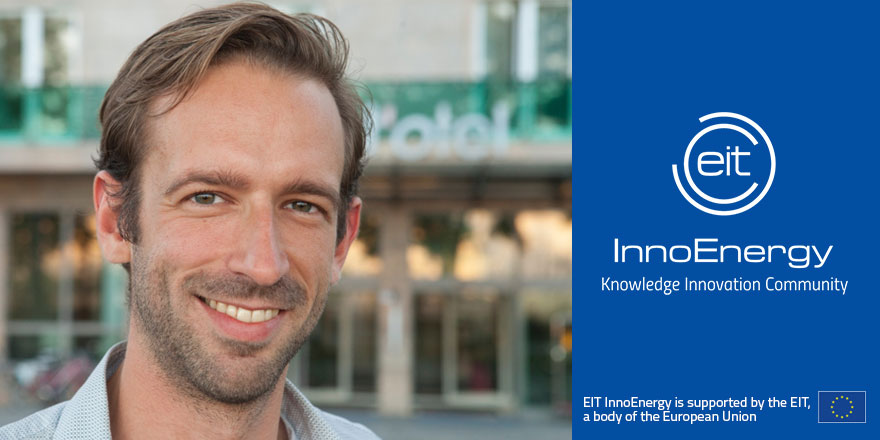 PhD graduate (and now Masters of Energy Engineering candidate) Filip Jorissen knows all about hard work. It's carried him so far on his journey towards turning cutting-edge research into a viable business idea – and he knows that the skills and insights gained in the InnoEnergy PhD school will assist him along the way.
What do you think are the main qualities needed to launch a business project? And how does the programme help with this?
I would say perseverance, flexibility and creativity are the key qualities needed. In my opinion, the programme doesn't teach 'qualities'. Instead, it shows what disciplines/skills (IP, sales, marketing, etc.) are relevant/important in a business environment, provides a first hands-on experience, and allows you to connect with people with similar interests. The programme also shows what kind of study material is available and where to find it.
What's your next challenge?
I'm am still working at KU Leuven, and in the Master of Energy Engineering programme so I will continue the development work that I started during my PhD – and will further develop it towards a product. This will require much more intense contact with the building sector where I will apply the skills and insights from the InnoEnergy PhD programme.
How did you manage the InnoEnergy PhD School activities with your PhD research?
I just had to free up the weeks during which the PhD school activities take place. This did not pose a real problem. If you want to accomplish something, you figure out a way to make it work!
What were your personal highlights from the programme?
The mobility was a great experience. Barcelona is a great city to visit, and ESADE offered a high-quality education, the highlight of the programme for me. During the two-week course, we were lectured by many experts who each emphasised the importance of their discipline. You take this information with you, reflect upon it, form your own opinion and then apply it where necessary.
What has been the main benefit of the InnoEnergy PhD School?
The main benefit for me was to be reminded every few months about the business side of research, which is typically not much highlighted in the academic atmosphere. The PhD school thus regularly gives impulses that make you reflect upon the practical relevance of your work. I have always wanted to be entrepreneurial but these additional pushes have strengthened this property. Also, it allowed me to connect with like-minded people, which is great to develop and exchange ideas.
What drives your interest in sustainability?
My interest is broader than sustainability. I want to spend my time in a useful way, by having a positive impact on society. Developing sustainable solutions for the future energy system is one way of doing this. Moreover, sustainability in general, and our application of optimal building control in specific is a multi-disciplinary problem, which is a challenging class of problems that I like to work on.
Where will the skills you have gained take you in the future?
I hope it's somewhere where I can combine business with cutting-edge research and thus have a real impact on society.
Become part of the InnoEnergy ecosystem, gain access to a network of like-minded individuals, startups, scaleups, innovation projects, universities and industrial partners across Europe by applying to InnoEnergy PHD School before 12 May deadline.
---