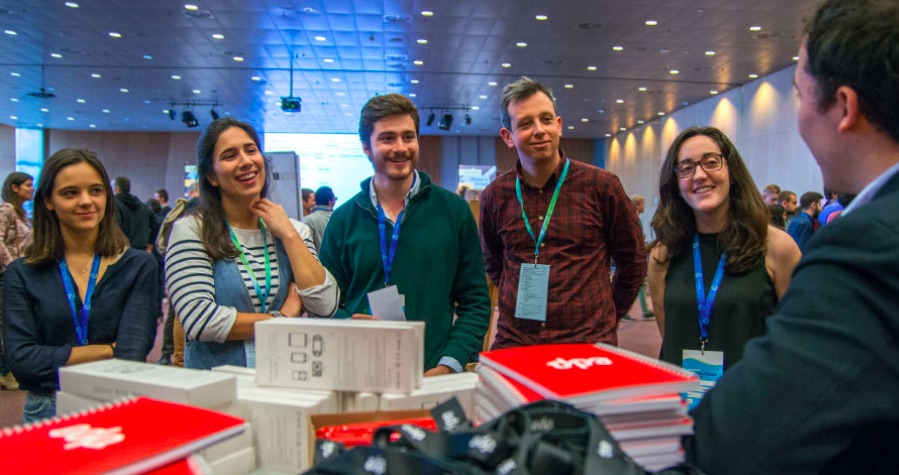 We're kicking off the year with five webinars for applicants around the world!
From the admissions process to student life, you'll be able to explore what being an EIT InnoEnergy student would be like.
InnoTalks: Ask Admissions - Round 2
12 January 2023. 15.00 CET. Are you working on your application for Round 2? Do you want to get a head start in our most competitive round? Then join us for this information session led by the Admissions Office.
During the Ask Admissions webinar, we'll answer all of your questions and concerns about application requirements, CV formats, English proficiency, motivation letters, scholarships, and more.
InnoTalks: Master's in Energy for Smart Cities
17 January 2023. 15.00 CET. The world's population is increasingly urban. More than half of us now live in a city. Even more will in the future. This presents new challenges in urban design, civil infrastructure, and energy management.
Join InnoTalks: Master's in Energy for Smart Cities to meet programme representatives and get a taste of what it's like to help build smarter and more sustainable communities. The event will cover courses and the syllabus, the innovation & entrepreneurship journey, and any questions you might have!
EIT InnoEnergy Master School & GuateFuturo
17 January 2023. 19.30 CET. EIT InnoEnergy and GuateFuturo, a private non-profit foundation, are working together to offer funding opportunities for Guatemalan students.
Want to learn how the funding works and which programmes might suit your career ambitions? Join our information session and discover how we can support your goals.
Information Session for students from Nigeria
19 January 2023. 13.00 CET. EIT InnoEnergy Master School prepares young talent with the skills, technical know-how, business acumen, and agility to drive the energy transition. To encourage more energy engineers to pursue a career in the energy transition and give a taster of what it's like to be an EIT InnoEnergy Master School student, we invited one of our students to share her experience.
You will also meet EIT InnoEnergy's representative in Nigeria, Rainbow Consulting, who will share information and answer your questions about the assistance and activities they offer locally to support student applications.
InnoTalks Q&A: Master's in Energy Technologies
29 March 2023. 15.00 CET. Want to understand the different technologies that enable the energy transition? Want to join the Master's programme in Energy Technologies but still have some questions?
During this interactive Q&A, programme representatives will cover any questions you might have!