EIT InnoEnergy released 2020 asset catalogue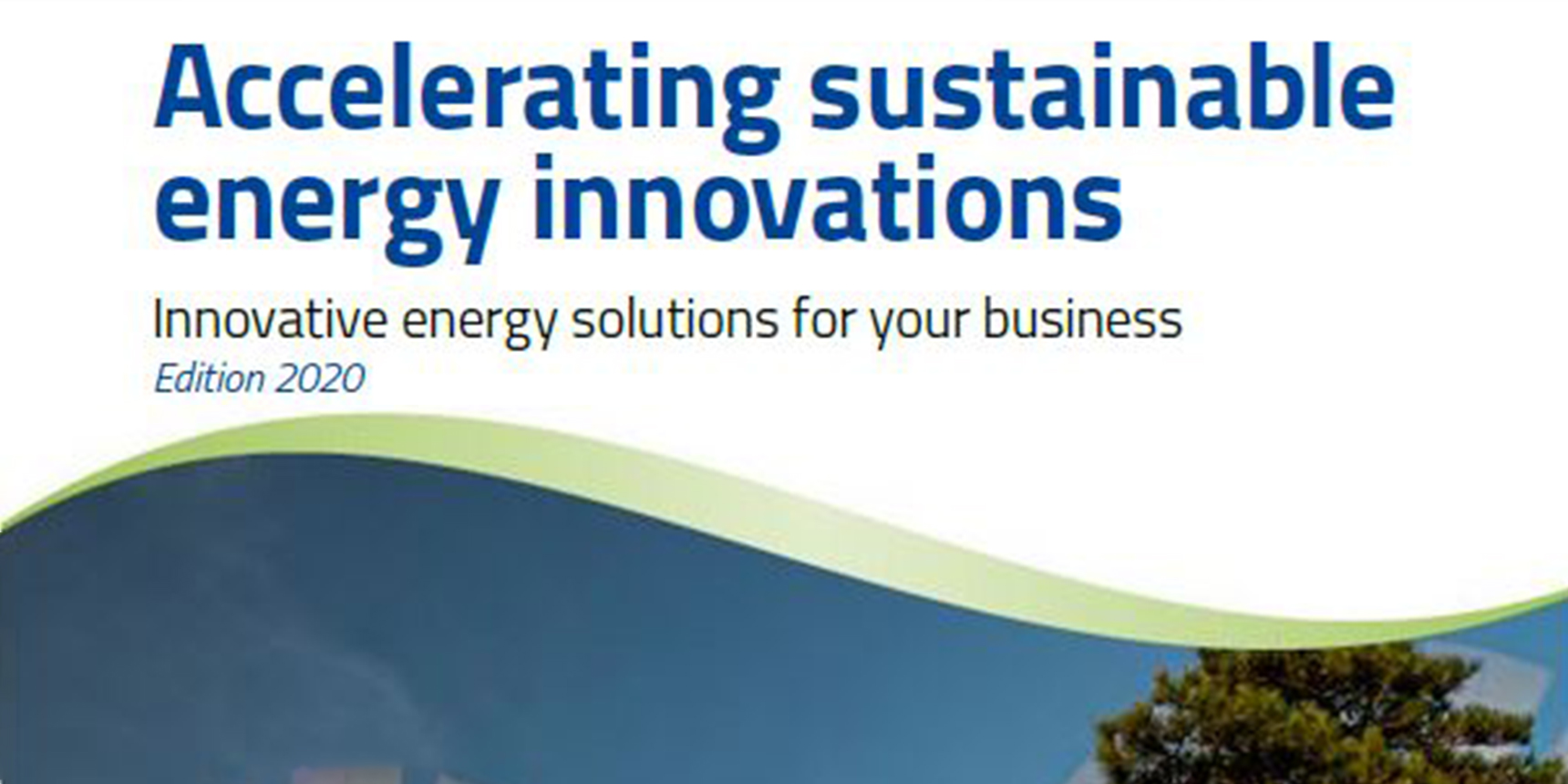 EIT InnoEnergy released its 2020 catalogue, a guide to almost 250 of the most commercially attractive innovations available in sustainable energy.
Assets across the entire energy value chain
Divided into key market segments across the whole energy value chain, from electricity and heat production to energy consumption and the end-user, these solutions put the latest technology into practical use, reducing energy costs and greenhouse gas emissions, increasing system performance, and creating jobs in line with EIT InnoEnergy's mission, EU objectives, and the UN Sustainable Development Goals.
In a transformative year that has seen a seismic shift in the way we relate to our environment and our health, that has heralded major transformations in cities and digital technology, and that has seen consumers across the social and age spectrum demand immediate clean, cost-effective, and stable solutions, it is clear that sustainable energy is no longer seen as an alternative future for the few, but as a mainstream present for all.
This catalogue marks the culmination of over a decade of experience in selecting and supporting the most sustainable solutions across Europe. It reflects the EIT InnoEnergy commitment to bring high potential and high impact innovation to the market. For companies of all sizes who must adapt to new legislation and the demands of society, it serves to de-risk investment in the selection process. That is why the EIT Community focuses specifically on profitable, scalable, and user-friendly solutions that offer significant competitive advantages or introduce new business models. Because these innovations have already proven their technical and economic feasibility, it will reduce your time to market in an age where accelerated change and responsible business practices go hand in hand.
Customer cases
Major players such as energy company E.ON have already invested and profited from EIT InnoEnergy's supported start-ups: in a flagship solar field in Lendemarke, Denmark the technology of Heliac now offers E.ON customers clean district heating at costs below that of fossil fuels, a project that was awarded the prestigious Danish Industry Prize. And turning the problem of unwanted waste into profit, start-up Naoden provided an easy-to-implement solution adaptable to mid-sized companies that enabled Kerval, a waste-sorting centre in Saint-Brieuc, France to transform non-recyclable waste into electricity and heat that could be used locally, for businesses, swimming pools or nursing homes.
EIT InnoEnergy's catalogue offers a positive guide to de-risked investment in a shared sustainable future. Check the link below and discover the catalogue.
Subscribe to the EIT newsletters to get the best of the EIT Community's news