EIT InnoEnergy-supported Ecovat obtains ecological quality mark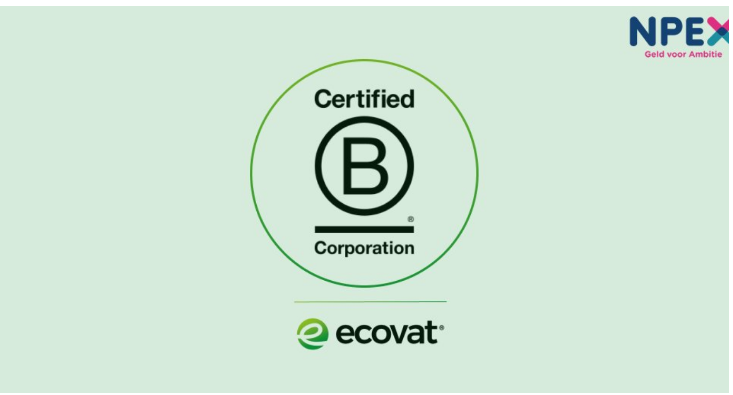 Ecovat qualifies as 'B Corp' company
EIT InnoEnergy-supported company ECOVAT, developer of an intelligent energy storage system that enables provision of heating to between 500 and 3 000 houses per buffer tank, has qualified for and will be admitted to the international network of B Corporations.
In order to obtain this quality mark, a company undergoes an assessment based on various criteria, such as its environmental achievements, its employee relations, diversity, involvement with its local community and product impact.
Ecovat has qualified for the admission after having undergone the strict certification procedure that takes up four to six months. B Corp is one of the few independent quality marks worldwide regarding corporate responsibility.
Companies with B Corp status can be considered leaders of corporate responsibility. In the Netherlands by now, there are 70 companies that are allowed to use the quality mark. Examples are, Tony's Chocolonely, Triodos, Dopper – which introduced the reusable bottle for tap water – and food box deliverer Beebox.
Aris de Groot, Ecovat's CEO, is very pleased with the assignment of this quality mark to his company, partly because this stimulates cooperation with other B Corp companies and it enables the public to immediately identify what Ecovat stands for.
Running a company also comprises achieving social objectives besides, obviously, profit. With the B Corp quality mark, we no longer need to explain what we represent as a company.

Aris de Groot, CEO, Ecovat