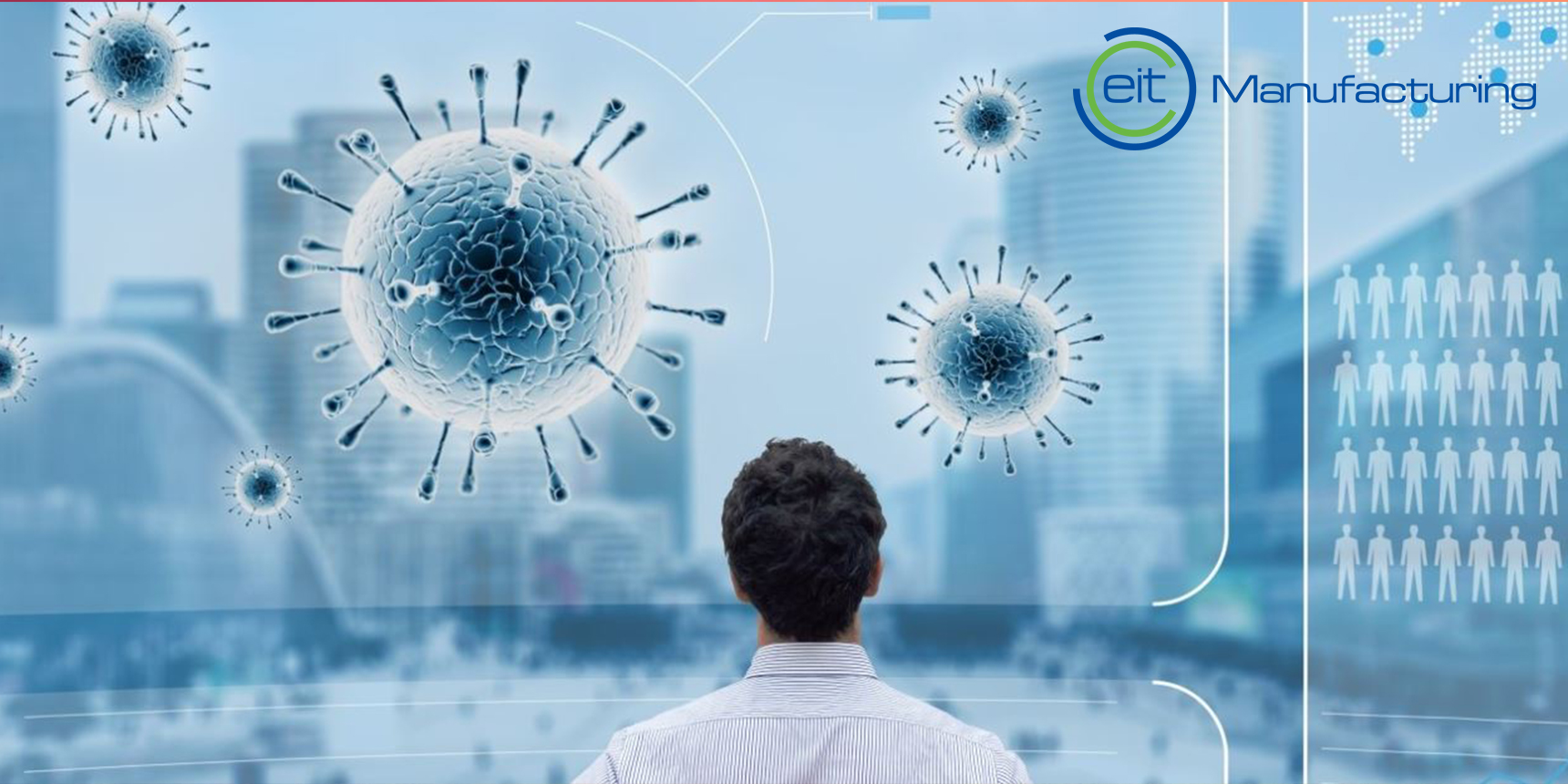 With the CoVid-19 pandemic, Europe and the world is currently facing one the most severe crises we have experienced in a hundred years.
Many of EIT Manufacturing's partner organisations are working on initiatives to help fight the ongoing battle against the pandemic, as well as prepare for recovery after the pandemic.
At the same time, EIT Manufacturing is continuing its activities and meetings as planned, while following the recommendations of the European Commission to work remotely. We welcome all initiatives for innovation, leveraging our knowledge and resources to come up with new solutions to support Europe, our governments and each other.
Below you'll find some of the activities undertaken by our partners across Europe: 3D printing of protective masks and other protective equipment, putting supercomputers at the service of medical research, developing systems to help control the spread of infectious diseases, hackathons – and much more.*
A joint project carried out by four Finnish research organisations has studied the transport and spread of coronavirus through the air. Preliminary results indicate that aerosol particles carrying the virus can remain in the air longer than was originally thought, so it is important to avoid busy public indoor spaces.
A platform to connect actors in the field of aeronautics, space and embedded systems and academics to join forces in identifying actions to fight and mitigate the effects of the pandemic. (Link to original article in French).
Atos, a global leader in digital transformation, is working on an Epidemic Management System (EMS) to help control the spread of infectious diseases. The project has been commissioned for the City of Vienna. Atos has also made two supercomputers available to researchers and businesses, conducting research related to COVID-19.
Chalmers University of Technology in Sweden, is partnering with several industrial companies to help produce Personal Protective Equipment for medical staff. Read more (Link to original article in Swedish).
A team of engineers and physicians led by the Institute for Systems and Computer Engineering, Technology and Science (INESC TEC) and the Faculty of Engineering of the University of Porto (FEUP) developed the PNEUMA, a low-cost and easy to assemble ventilator with a self-inflating bag, which can be use also outside of hospitals when transporting patients or at home.
ITPAreo, world leader in low pressure turbines and engines for the areomotive industry, has placed its supercomputing cluster at the disposal of important scientific bodies to facilitate intensive simulations in the fight against COVID-19 and is producing healthcare PPE (Personal Protective Equipment) with its 3D printing technology.
One of the key partners of a Hackathon. The Swedish initiative engaged more than 7000 participants to come up with solutions to help fight the pandemic.
Sandvik Group provides support to protect medical personnel in the battle against COVID -19 by 3D-printing of frames for face shields.
As response to the growing shortage of medical devices necessary to fight the COVID-19 pandemic, Siemens, opened its Additive Manufacturing Network Platform to everyone who requires medical device design or print services. Through this network, you can reach designers and suppliers worldwide who will prepare the parts needed to keep your medical center running. Read more.
* These are some examples of the activities undertaken by EIT Manufacturing's partners across Europe. Updates and new information will be included over time.