EIT Manufacturing fosters business collaboration at Access2Tech Europe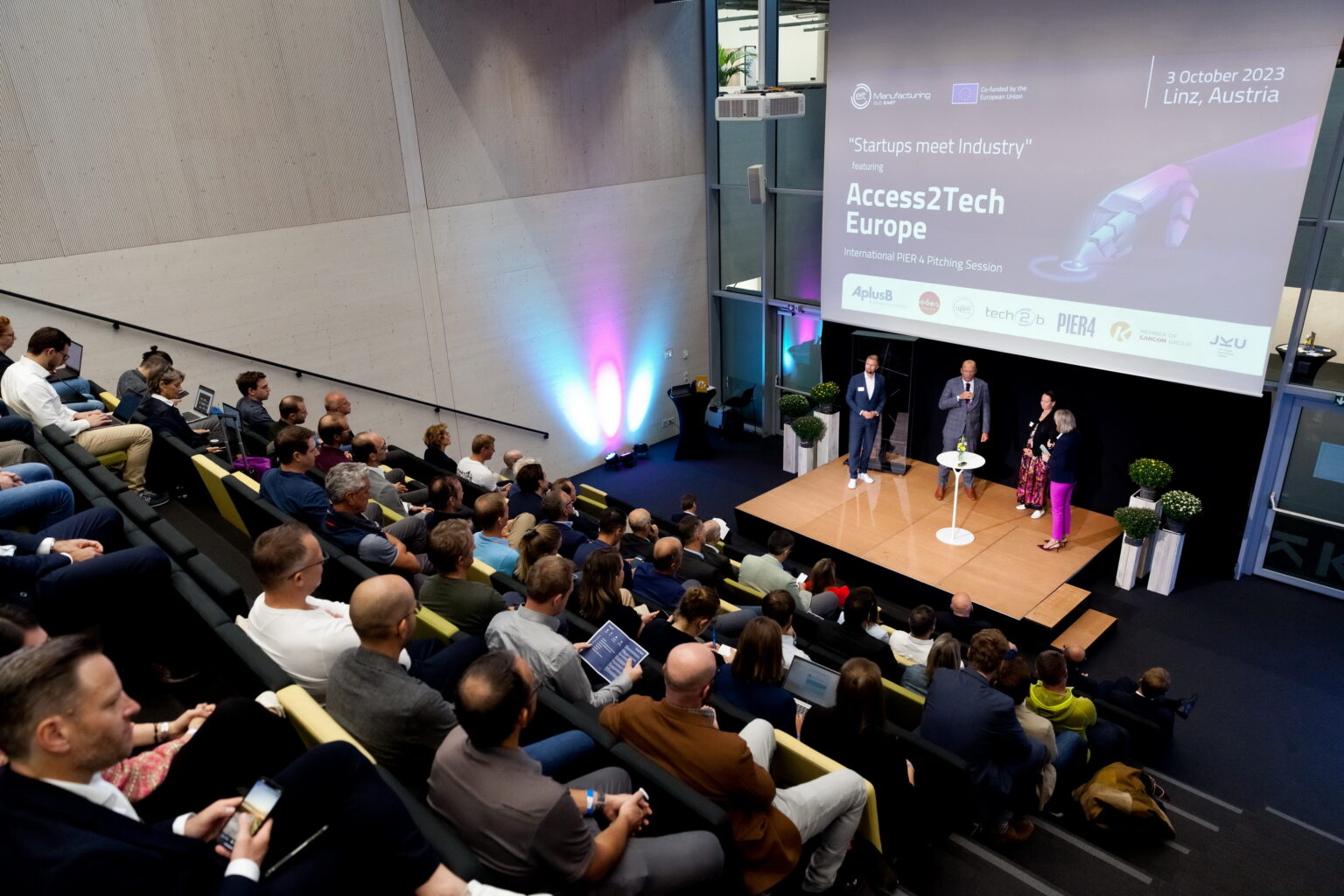 On 3 & 4 October 2023, Linz and Vienna became innovation hotspots, hosting the Austria Edition of the exclusive EIT Manufacturing Access2Tech Europe programme. The programme connects leading manufacturing hubs with some of EIT Manufacturing's top start-ups and scale-ups, fostering future collaboration.
14 European start-ups from 10 different countries came together to present their cutting-edge industrial technologies to a wide audience of more than 65 Austrian corporations and small-to-medium-sized enterprises (SMEs). The primary objective was to provide Austrian businesses access to a diverse range of technologies that could lead to new business partnerships and significantly enhance operational efficiency, product quality, and sustainability efforts. The event also brought the spotlight to the Upper Austrian and Viennese regions as leading industrial hubs.
Attending the Austrian event of the Access2Tech Europe programme was a game-changer for SaleSqueze. The organisation of the event was tops, making it easy to connect with corporate leaders who were present. The networking opportunities were well-structured, leading to valuable new relationships that will undoubtedly benefit SaleSqueze in the future.

Leon Panjtar, CEO, SaleSqueze
The programme in Linz was successfully organised with the help of the local partners PIER 4 and tech2b. The day commenced with welcoming speeches by Stefan Koch, Rector of the Johannes Kepler University, and Jochen Borenich, Managing Director of K-Businesscom (a member of the Cancom Group), emphasising the crucial collaboration between science and business. Markus Achleitner, Regional Councillor for Economic Affairs, formally opened the event.
Johannes Hunschovsky, Managing Director of EIT Manufacturing East, and Werner Pamminger, Managing Director of Business Upper Austria, shared their perspectives in a panel discussion moderated by Sara Grasel, Press Officer of the Federation of Austrian Industries.
The pitching session provided an excellent platform for the 14 international start-ups to showcase their innovations, while the matchmaking sessions facilitated invaluable connections. Over 140 meetings were conducted during the event, reflecting the eagerness of both start-ups and corporations to explore collaboration opportunities.
I find EIT Manufacturing's Access2Tech Europe programme to be immensely valuable in helping us get closer to innovative technologies and addressing our innovation priorities. What I like the most about the programme is its ability to provide us with a diverse network of experts and resources, enabling us to gain a deeper understanding of emerging trends and collaborate with like-minded individuals. The programme plays an important role in expanding our knowledge and fostering meaningful connections within the industry.

Monika Ruzickova, Director SAP.iO Foundry Berlin
On 4 October 2023, the event continued in Vienna where leading corporations, such as AVL, A1 Digital, SAP.iO, voestalpine Böhler Aerospace, and Pfeifer Group pitched their open innovation programmes and collaboration opportunities to the participating start-ups.