EIT Manufacturing: 'Industrial origami' technology enables carbon-neutral car of the future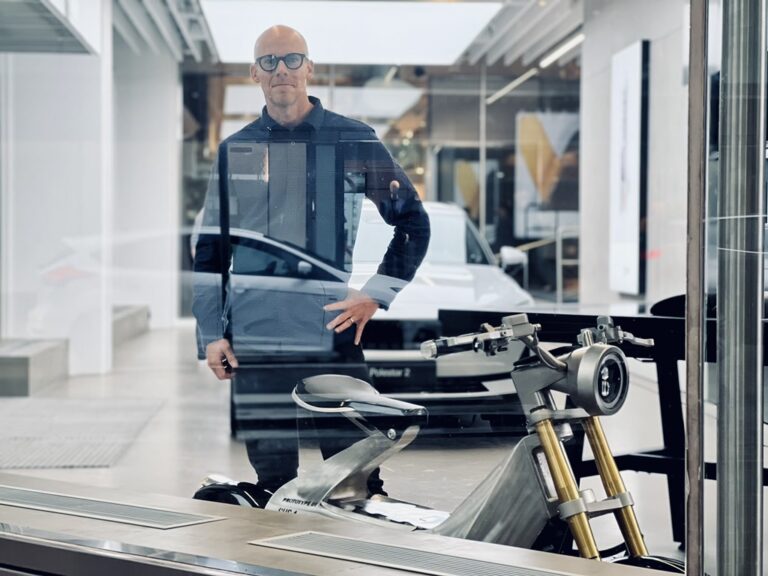 The revolutionary steel-bending startup STILRIDE, a company supported by EIT Manufacturing, was among a list of companies that have been announced as new partners in the Polestar 0 project to develop a carbon neutral car.
With their 'industrial origami' approach STILRIDE allows for greener production. The startup is now one of a dozen innovative new partners added to the Polestar 0 project, according to an announcement this month. Undertaken by Swedish electric carmaker Polestar, the project aims to produce truly climate neutral vehicles by achieving zero greenhouse gas emission levels in its production processes.
STILRIDE's innovation uses robots and lasers to create an object from a single sheet of steel, which is cut and folded like a piece of paper. Because it can produce a complete component from a single slab of metal, their manufacturing process achieves a 40 % reduction in weight, uses 70% fewer components, and offers 20% lower material costs and 25% lower labour costs, according to numbers provided by the company.
The Swedish startup is already using their revolutionary manufacturing approach to make the SUS1 electric scooter. Polestar's adoption of STILRIDE's innovation is an opportunity for this greener means of production to see broader use for a range of manufacturing applications, especially in the field of electric vehicles.
EIT Manufacturing's team has been giving STILRIDE business strategy and roadmap support since the start of 2022 and provided strategic coaching and analysis ahead of the startup's winning bid to join the consortia in Polestar 0, which consists of many established industry players.
We identified the Polestar 0 project as a possibility for STILRIDE's technology and provided coaching to STILRIDE to address the aims of Project 0. Further, we are also engaging directly with Polestar to explore how to accomplish their ambitions such as that for a climate-neutral car. Supporting this type of collaboration between established corporates and innovative startups is a key way in which EIT Manufacturing creates value and helps the manufacturing industry address crucial challenges, such as cutting CO2.

ABIR Abir Hossain, Business Creation Manager at EIT Manufacturing Co-Location North Office in Gothernburg, Sweden, BUSINESS CREATION MANAGER AT EIT MANUFACTURING CO-LOCATION NORTH OFFICE IN GOTHENBURG, SWEDEN.
Polestar describes itself as "a design-focused electric performance car brand," using cutting-edge technology. The company, which is owned by Volvo Cars, has pledged to take their focus on sustainability beyond making electric vehicles sustainably and extends to production.
"The real potential of electric cars will be fulfilled when we as an industry can say goodbye not just to tailpipe emissions, but production-related emissions as well," said Polestar CEO Thomas Ingenlath, announcing the addition of STILRIDE and several other partners to the Polestar 0 Project. "These strong partnerships show the steady progress towards our goal."