EIT Manufacturing's Gazelle Accelerator: Creating European Gazelles to boost Europe's manufacturing sector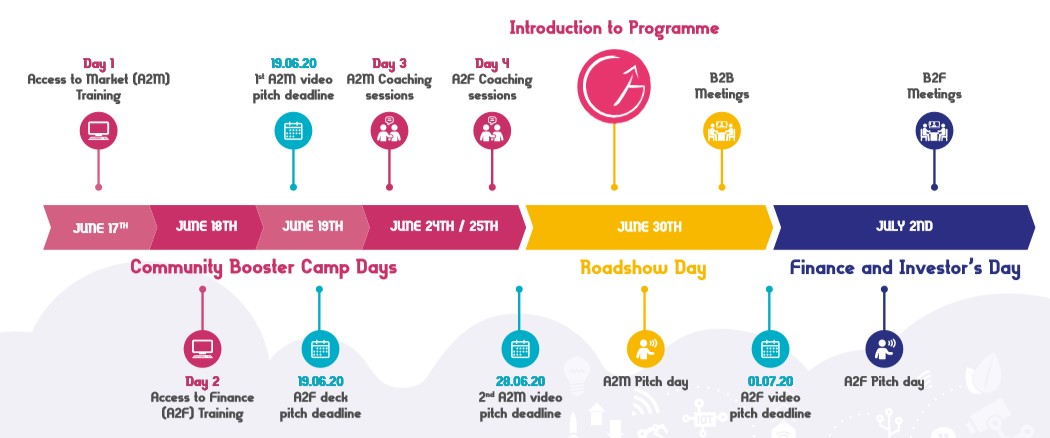 Close to 30 participants in the first edition – call for next round starts in September
The 2020 Gazelle Accelerator programme organized their 1st matchmaking event mid-June, with already 27 start-ups joining pitch training, intensive business coaching, and match-making events. The objective is to accelerate SMEs and start-ups by refining their pitches and business plans, to succeed in front of potential clients and investors to elaborate on collaboration.
This first open call to join this EIT Manufacturing programme received a total of 43 applications from entrepreneurs focusing on four selected industry challenges. These challenges had been identified through a survey done across the industry: analytics and artificial intelligence, internet of things, simulation and augmented/virtual reality and manufacturing applications.
We receive very high-quality applications in terms of potential business leads, and addressing the industry 4.0 related challenges identified by the sector prior to the call. I am confident about this need-based approach connecting the right start-ups and ideas that focus on the right technologies that will enable Europe to take a leap into the industry of the future!
Oriana Rodriguez, activity leader. 
The Gazelle Accelerator started with four virtual Community Booster Camp Days, including training on access-to-market and feedback coaches on pitches. At the end of June, the program will continue with a Roadshow Day after which some selected start-ups are chosen to pitch in front of investors at the beginning of July.
Following the first event, SMEs and start-ups will participate in Acceleration Follow-up programme which is structured around 6 actions: Inform, support, create new value chains, B2B, Finance and follow-up.
A second call this year is scheduled to open in September, with activities running at the end of the year. As for the first call, also the second call with be focused on some selected challenges.
About the Gazelle Accelerator Program
The Gazelle Accelerator was born out of a need to support European technology-based companies with a high-growth potential but whose expansion is often hindered by the industrial fragmentation and by their lack of visibility on the European market. The objective of the Gazelle Accelerator programme is to identify existing technology-based companies, in particular SMEs and start-ups, with the network and support that they will to expand to become future European Gazelles. The Gazelle Accelerator team is made up of industrial, research and academic partners. Complementary expertise is brought onboard to upgrade and accelerate 50 promising Start-ups or SMEs through the ambitious support program.
For more information contact:
Oriana Rodriguez, Project Manager – Gazelle Accelerator: rodriguez@aerospace-valley.com
Hanna-Kaisa Saar, Program EIT and DIH manager: saari@aerospace-valley.com