EIT RawMaterials Summit 2019 - BETTERY wins Battery Challenge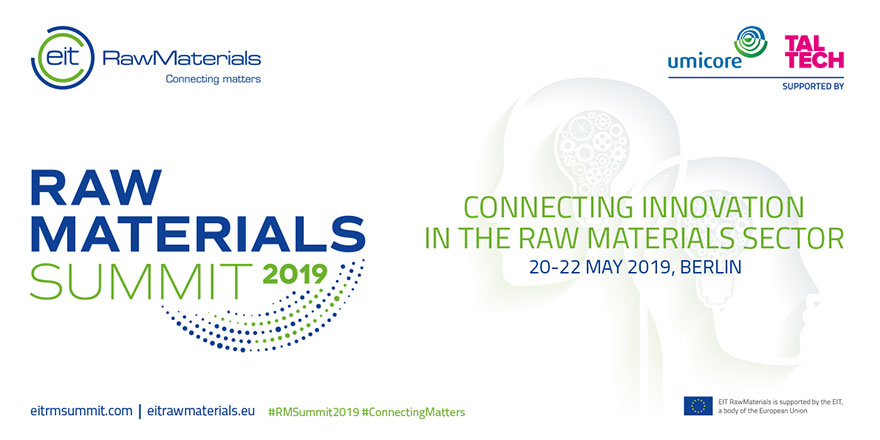 EIT RawMaterials invited innovators to share their ideas on how to radically change raw materials sourcing, processing and design for energy storage. 
In the EIT RawMaterials Battery Challenge, solutions in the following themes were expected:
Responsible sourcing of battery raw materials, including exploration, mining and extraction.
Processing and recycling of precursors, active materials, cathode and anode materials. 
Substitution of critical, toxic, low-performance materials: advanced materials for batteries. 
The selected idea holders were invited to Berlin to join the EIT RawMaterials Summit 2019 that gathered over 400 stakeholders to discuss the latest on innovation and new technologies covering the entire raw materials value chain. During the summit, the raw materials community celebrated the winners of the EIT RawMaterials Battery Challenge!
Congratulations to the winning teams!
The first prize and EUR 30 000 goes to BETTERY S.r.l.!
The start-up is changing the paradigm with the green, long-lasting & fast recharge liquid batteries. BETTERY is an Italian start-up that develops green liquid Battery solution called NESSOX. It has very high energy density and allows fast recharge by just substituting the liquid, similar in time to refilling a tank with gasoline. NESSOX is a revolutionary flow lithium/oxygen battery, free of heavy metals, as well as critical materials such as cobalt. The innovative solution by BETTERY addresses the needs not yet fulfilled in the field of e-mobility and renewable energy storage/distribution. NESSOX will boost the mass-marketing of electric vehicles (EVs), enabling at least two-times longer driving a range of today's EVs and alleviating the recharge anxiety thanks to the fast 'refuelling' concept. NESSOX is a patented (WO2017021840A1) green battery that fully addresses the challenges of the Circular Economy.
BATREMAN won the second prize and EUR 15 000!
The team has developed a novel solution contributing to the eco-design of batteries! BATREMAN start-up based in Germany proposes an original design for the Circular Economy by remanufacturing of lithium-ion batteries. The solution includes software for interpreting the data from the battery management system, to decide on the best recovery strategy, from disassembling the battery pack to reconditioning, testing until reassembly.  With BATREMAN the high disposal cost for batteries can be avoided and also the remanufactured batteries can be offered cheaper than original parts. The less critical raw material is wasted by directly reusing functioning components via remanufacturing.
About EIT RawMaterials
EIT RawMaterials is the largest consortium in the raw materials sector worldwide. It unites more than 120 core and associate partners and 180+ project partners from leading industry, universities and research institutions from more than 20 EU countries. Partners of EIT RawMaterials are active across the entire raw materials value chain; from exploration, mining and mineral processing to substitution, recycling and circular economy. They collaborate on finding new, innovative solutions to secure the supplies and improve the raw materials sector in Europe.
EIT RawMaterials supports innovators and start-ups in the raw materials sector with different Business Creation and Support activities aimed at transforming innovative ideas and projects into new business for existing companies (large and small) as well as through the creation of start-ups and spin-offs. The activities are composed of three major:
EIT Jumpstarter (former Business Idea Competition) – aims at supporting and developing idea holders and research teams turning ideas into business models.
Start-up and SME Boosters – supports promising Start-ups and SMEs at regional Innovation Hubs (Co-Location Centres) to validate their Business models and connects with the networks of partners.
EIT RawMaterials Accelerator Programme  – to develop Start-ups so that they can rapidly become suppliers to, and perhaps future partners of, the EIT RawMaterials network.