Innovative spin-off Kerline arose within the MiRaCLE project
EIT RawMaterials supported consortium MiRaCLE has developed Kerline, an innovative spin-off that manufactures keratin-based biomaterials and products. MiRaCLE is an innovation project and Network of Infrastructures (NoI), which has been supported by EIT RawMaterials since January 2016. The project consortium shares competencies, expertise, equipment, instruments and themes to develop new bio-materials composites from renewable resources for the substitution of critical raw materials and toxic substances. The start-up Kerline was created in June 2017 under the coordination of the Italian National Research Council (CNR).

Kerline has developed a green and versatile technology to produce FullKer®, a natural and multifunctional biomaterial that contains keratin and is extracted from industrial waste, such as sheep wool or poultry feathers. FullKer® has flame retardant properties suitable for being used in plastic blends, composites or foams, in substitution of currently adopted flame retardants, which utilise Antimony TriOxide (ATO), considered one of the most important Critical Raw Materials (CRMs) in the EU.
FullKer® is recovered by waste and by-products of agri-food and textile industries and aims to introduce a high added value, non-halogenated, non-CRM and bio-based flame-retardant and plastic additive. The circular economy approach is adopted to address both the problem of biomass, which is polluting and expensive to recycle, and the use of CRMs and expensive flame retardants by plastic manufacturers.
Business Creation and Support
Kerline and MiRaCLE strengthened their collaboration within the EIT RawMaterials supported BLADMI programme, a joint collaboration of three on-going innovation projects: MiRaCLE, FREECATS and ADMA-DP.
EIT RawMaterials Innovation Hub CLC South backed Kerline through the Start-up and SME Booster in May 2018 within the NATUN project.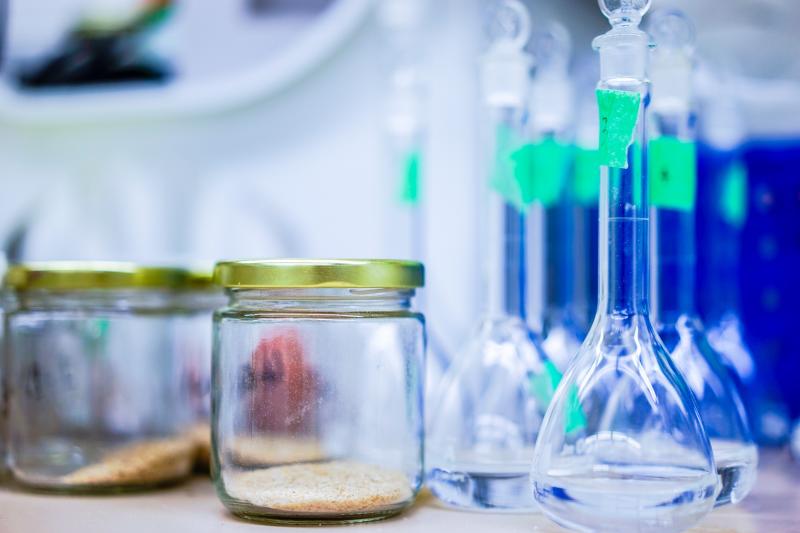 The EIT RawMaterials Innovation Community's Knowledge Integration
The EIT RawMaterials Innovation Community's Knowledge Integration model was the key factor in Kerline success. All Knowledge Triangle actors (industry, research and higher education partners) mutually contributed to this journey.
Under the MiRaCLE umbrella, the research centre CNR triggered the creation of the start-up and offered fully equipped laboratories and the support of highly skilled researchers that, de-facto, helped Kerline in meeting its business objectives.
Under the BLADMI umbrella, a PhD student from Aalto University joined Kerline contributing to generating new breakthrough business ideas.
'EIT RawMaterials, by fostering mutual collaboration among the Knowledge Triangle actors, has been a key strategic partner for those researchers and entrepreneurs that transformed an applied research topic into a green and versatile technology (FullKer®). This was done through a Network of Infrastructure (MiRaCLE NoI) and a start-up (Kerline) operating in this existing Research & Development & Innovation environment.' said Dr Roberto Zamboni, President of the Bologna CNR Research Area.
Members of the MiRaCLE project consortium:
Consiglio Nazionale delle Ricerche (National Research Council), Italy (Lead Partner)
Agencia Estatal Consejo Superior de Investigaciones Cientificas (CSIC), Spain
Technical University of Madrid (UPM), Spain
University of Bologna, Italy
University of Milano-Bicocca, Italy
---
Subscribe to the EIT Newsletter to get the best of the EIT Community's news in your inbox once each month.
Do you use social media? Follow us and get updates in your news feed.