EIT RawMaterials: 'We must regain the balance of raw materials supply' – Raw Materials Security of Europe Conference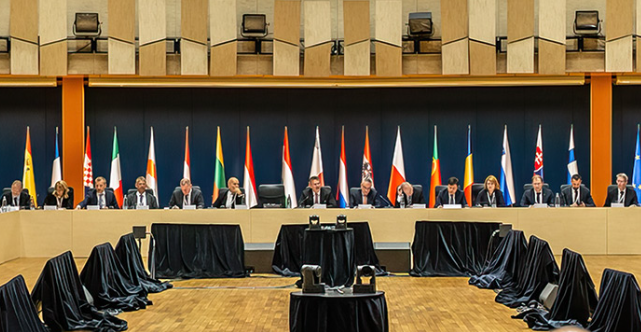 EIT RawMaterials CEO highlights critical issue of raw materials security
EIT RawMaterials CEO Bernd Schäfer spoke of the urgency of regaining raw materials supply security at the recent Conference on Raw Materials Security of Europe. The event was an official part of the 2022 Czech Presidency of the Council of the European Union. Leaders of the European raw materials community gathered in Prague, Czech Republic on 12 September for the discussions.
Mr Schäfer stressed that Europe has all the means to build a modern and circular economy. He made the key point that a responsible mining industry is crucial to making Europe self-sufficient, less vulnerable, and more competitive. He also highlighted the strategically important role of Eastern Europe in the delivery of raw materials crucial for the achievement of the European Green Deal.
Europe faces the challenge of implementing the biggest energy transition in the history of humankind. This will require unprecedented quantities of raw materials, and Eastern Europe's role is key to regaining the balance of raw material security that Europe once had. The area has always been a vibrant hub for upstream and midstream activities of the raw materials industry. Despite the challenges in discovering new deposits, and developing new projects, there has been positive progress.

Bernd Schäfer, EIT RawMaterials CEO
Mr Schäfer told the event that the time has come for a sustainable, European mining sector to redress this raw materials imbalance, and contribute to the defined climate change targets.
In his speech, Czech Minister of Industry and Trade, Jozef Sikela, recommended three specific measures to be adopted to regain that balance and strengthen raw materials security for Europe: cooperation with neighbouring countries who have availability of raw materials, an EU wide system of strategic reserves, and exploration of EU territory for strategic and critical raw materials.
The event was hosted by the Ministry of Industry and Trade. It brought together officials and representatives from all EU member states, as well as other countries in the region including, the Western Balkans, the Baltic countries, and Ukraine.