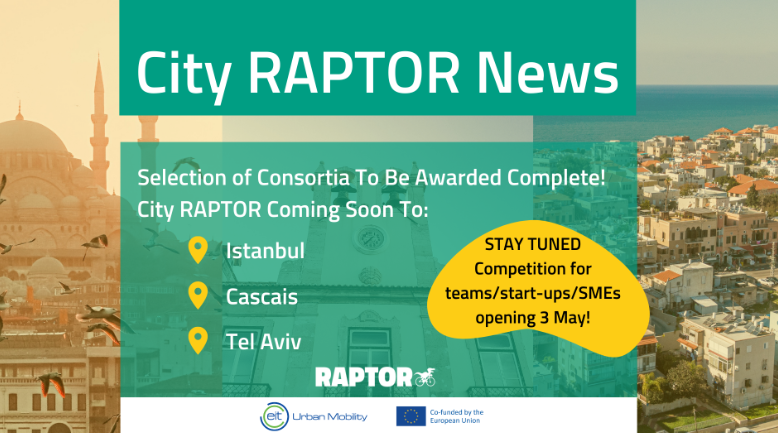 The EIT Urban Mobility is pleased to announce the three consortia selected through the City RAPTOR Call
The RAPTOR Programme will be implemented in the following three cities between 1 May 2022 and 31 December 2022:
RAPTOR Project Team: Cityzone and CARNET
RAPTOR Project Team: University of Lisbon, Municipality of Cascais, and Impact Hub Vienna GMBH
RAPTOR Project Team: Istanbul Metropolitan Municipality, Farplas Otomotiv AŞ, and BGI S.A.
Each city will see their 3 niche city mobility challenges addressed by the RAPTOR competition to find the best solutions proposed by teams, start-ups, and SMEs around Europe
Stay tuned!
The challenges – including topics such as water taxis, bus interchange enhancement, and addressing micro mobility theft – will be published on raptorproject.eu by 2 May 2022.
The competition for solutions is set to open on 3 May 2022.