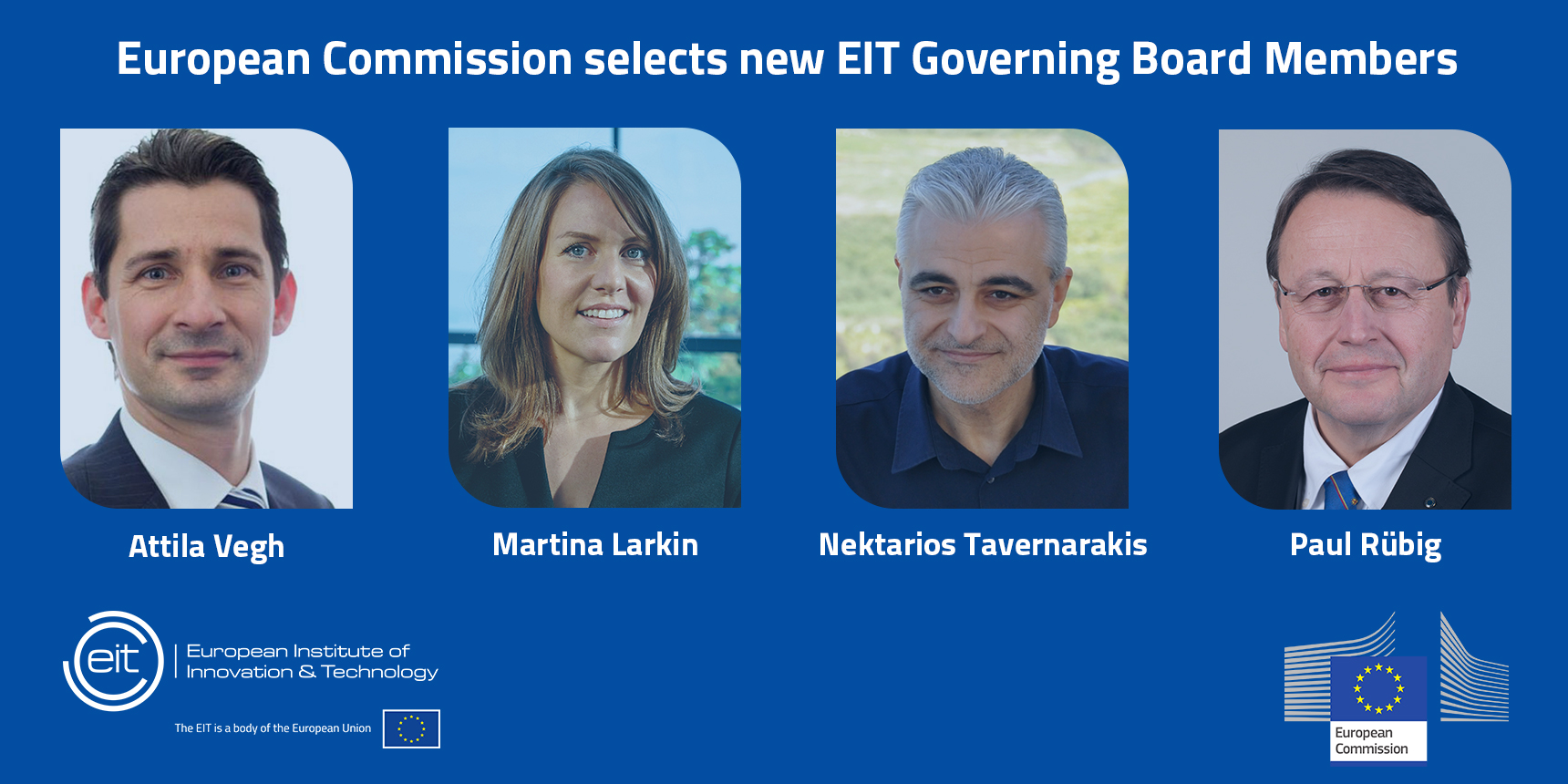 The four new members are Martina Larkin, Paul Rübig, Nektarios Tavernarakis and Attila Végh.
The EIT Governing Board oversees the strategic direction of the EIT as well as the selection of its Knowledge and Innovation Communities (KICs). It is composed of experienced professionals in the fields of education, research and business.
I am delighted to welcome these top-notch European innovation leaders to the EIT Governing Board. I am fully committed to ensure that all European innovation ecosystem players work together to make the EU the best place to innovate in the world. The EIT, together with the European Innovation Council, serve to ensure that European innovators and start-ups become global leaders to solve EU societal challenges

Mariya Gabriel, Commissioner for Innovation, Research, Culture, Education and Youth
Martina Larkin is Head of Regional Strategies, Europe and Eurasia and a Member of the Executive Committee at the World Economic Forum.
Paul Rübig has been a Member of the European Parliament, a Member of the Upper Austria Regional Assembly and the National Parliament of Austria. Since 2010, he has been a Board Member of the Austrian Industry Committee at the Austrian Chamber of Commerce.
Nektarios Tavernarakis is a member of the scientific council of the European Research Council, Chairman of the Board of Directors at the Foundation for Research and Technology – Hellas (FORTH) and Professor of Molecular Systems Biology at the Medical School of the University of Crete (Greece).
Attila Végh has a long executive career; he has been CEO and Chairman at some of the largest European hospital groups, including leading university teaching hospitals and academic medical centres.
Appointed for four years, they will guide and steer the EIT together with the other members of the EIT Governing Board.
Meet the members of the EIT Governing Board