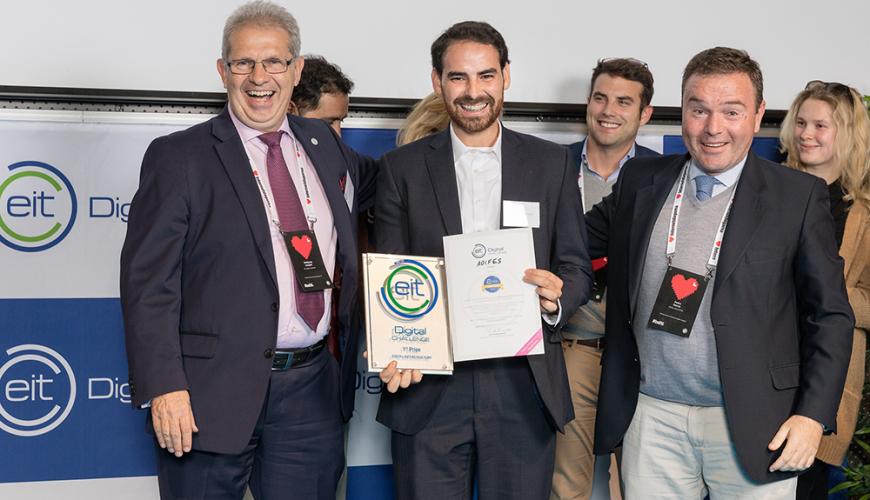 EIT Digital has announced the winners of the EIT Digital Challenge 2016
The gold prize winners in five categories come from Austria, Germany, Ireland and Spain.
The contest aims to find the most promising digital technology scaleups and help to accelerate their growth.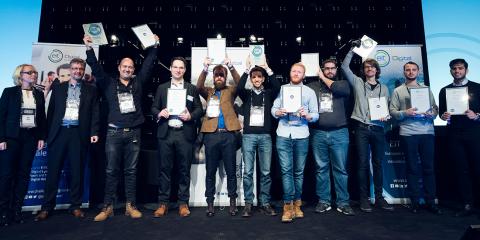 The European innovation network EIT Digital has announced the winners of its 2016 EIT Digital Challenge that are likely to play a vital role in Europe's digital transformation in five key areas: Digital Infrastructure, Digital Wellbeing, Digital Finance, Digital Cities and Digital Industry.
The gold prize winners for each category are:
Dominik Krabbe, Lead of the EIT Digital Challenge, says: 'With these companies, we have identified some of Europe's most innovative digital technology scaleups. They show proven product market fits and a high potential to succeed in world markets. Now we aim to accelerate their growth and create new European success stories.'With the competition, the European innovation network EIT Digital aims to identify the next wave of Europe's top scaleups - fast growing startups who are ready to scale-up their operations - to help them grow internationally and raise funding. The companies will receive access to EIT Digital's pan-European innovation network, the chance to benefit from the business growth support provided by the EIT Digital Accelerator and €50,000 in cash.
The gold prize winners, as well as the runners-up in each category, will have the chance to access to EIT Digital's network. The best 16 teams are invited to an exclusive two-day event in December to connect with EIT Digital's unrivalled ecosystem during a networking evening and discuss their growth strategies with international EIT Digital experts. They have been chosen from a total of 234 entries from 25 EU countries and cover digital technologies in five different verticals:
Digital Infrastructure

AOIFE SOLUTIONS S.L. (Spain)
3antS Development & Strategies SL (Spain)
Streamr Oy (Finland)

Digital Wellbeing

BLITAB Technology Ltd. (Austria)
FibriCheck (Belgium)
Amiko Digital Health Limited (UK)

Digital Finance

Sedicii Innovations (Ireland)
Quantoz Technology B.V. (Netherlands)
Cuvva (UK)

Digital Cities

Green City Solutions (Germany)
ForCity (France)
Civocracy (Germany)

Digital Industry

Exipple Studio (Spain)
ProGlove (Germany)
3dTrust (France) & Prodsmart (Portugal)
More information on the awarded companies and their technologies is available here.
Catch up with the latest news from the EIT Community in the Newsroom.
Subscribe to the EIT Newsletter to get the best of the EIT Community's news in your inbox once each month.